Turkey meatballs are a lower fat option than regular beef meatballs and just as tasty.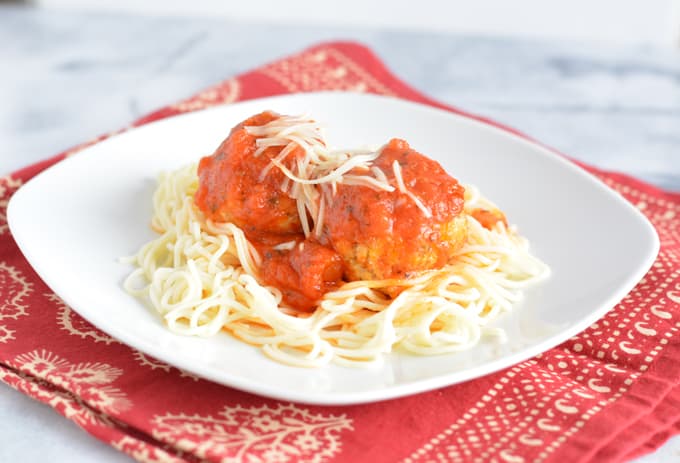 I very rarely make beef meatballs anymore.  I started making turkey meatballs years ago as a healthier alternative, but now I actually prefer their flavor.
I find that meatballs made with ground turkey are moister.  I am not of Italian heritage, in fact, I am German, so I do not make my own "gravy".  Marinara sauce out of a jar is what you will usually find in my pantry.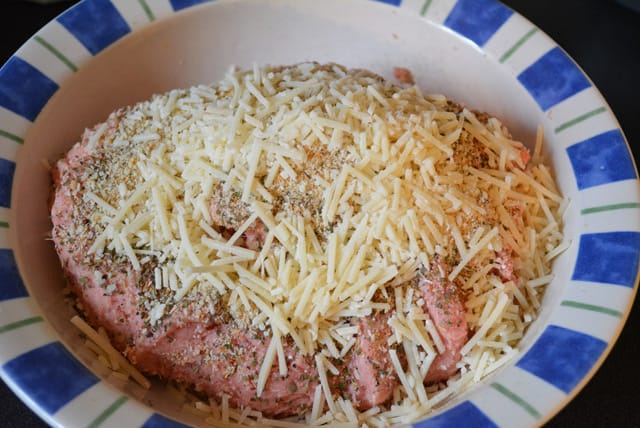 Ground turkey needs to be seasoned in my opinion.  I use a combination of basil, oregano, garlic powder, salt, and pepper.  I also enjoy using parmesan cheese in the meatball mixture.  I use whatever I have on hand, either grated or shredded parmesan cheese.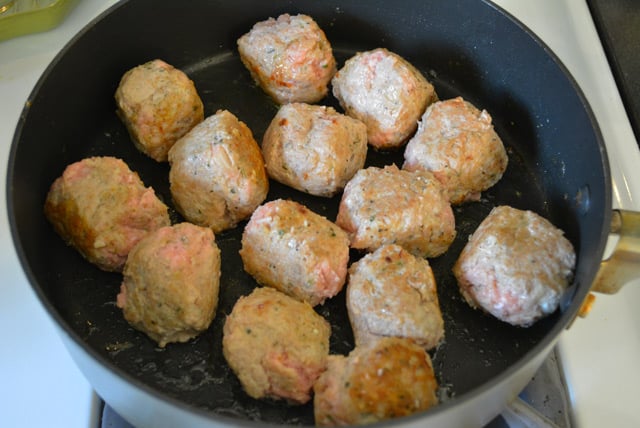 I have baked turkey meatballs in the past to cut down on fat, however, I dried them out.  I prefer to brown them in a bit of olive oil and then finish cooking them in the marinara sauce.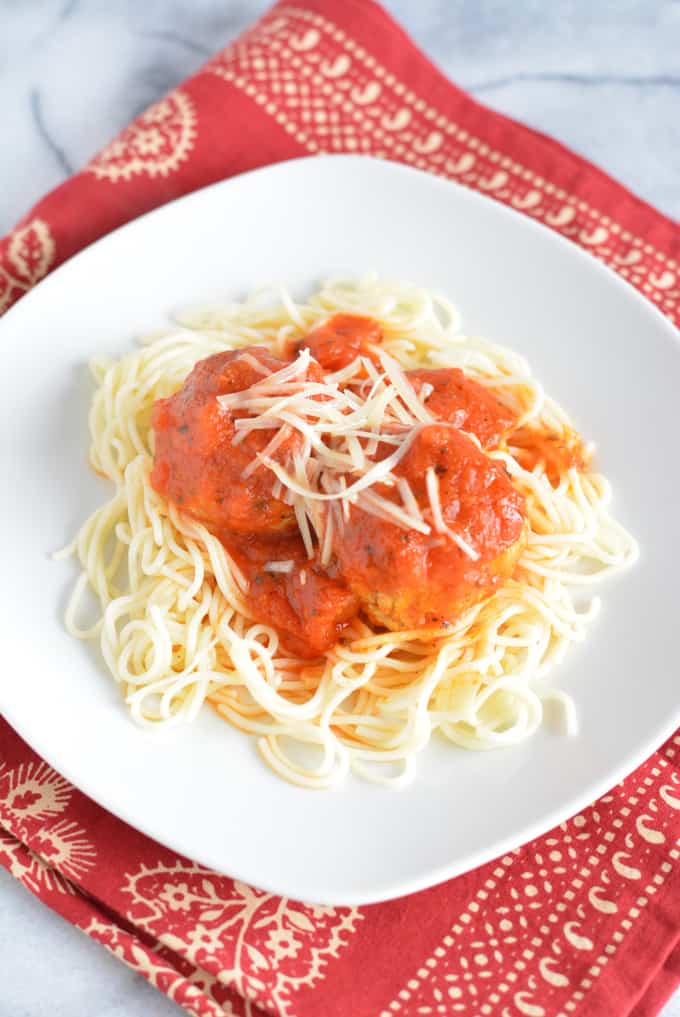 Turkey Meatballs
Turkey meatballs are a lower fat option over beef meatballs.
Ingredients
3

Tablespoon

Olive Oil

1

pound

ground turkey breast

1

egg

1/3

cup

plain breadcrumbs

1/3

cup

grated or shredded parmesan cheese

1/2

tsp

basil

1/2

tsp

oregano

1/2

tsp

garlic powder

1/8

teaspoon

pepper

1/8

teaspoon

salt

1

24oz jar of Marinara Sauce
Instructions
Heat olive oil a saute pan over medium heat.

In a large bowl combine ground turkey, cheese, bread crumbs, eggs, basil, oregano, garlic powder, pepper, and salt.

Mix ingredients together to combine.

Take 2 ounces of turkey (1/4 cup) and form into balls.

Place turkey meatballs in the saute pan.

Brown meatballs on all sides.

Add prepared Marinara sauce to pan coating turkey meatballs well.

Simmer for about 15-20 minutes or until turkey meatball are cooking through.
Nutrition Facts
Turkey Meatballs
Amount Per Serving (1 Meatball)
Calories 133
Calories from Fat 57
% Daily Value*
Fat 6.3g10%
Cholesterol 65mg22%
Sodium 237.8mg10%
Carbohydrates 4.9g2%
Protein 14g28%
* Percent Daily Values are based on a 2000 calorie diet.
Turkey meatballs are really low in carbs.  If you want to make sure your entire meal is low carb serve them with a side of veggies or zucchini noodles instead of pasta.