Turkey is not just for Thanksgiving dinner. Turkey can be enjoyed throughout the year.  You don't even need to cook a large turkey. There are many small cuts of turkey that are easier and more manageable to prepare.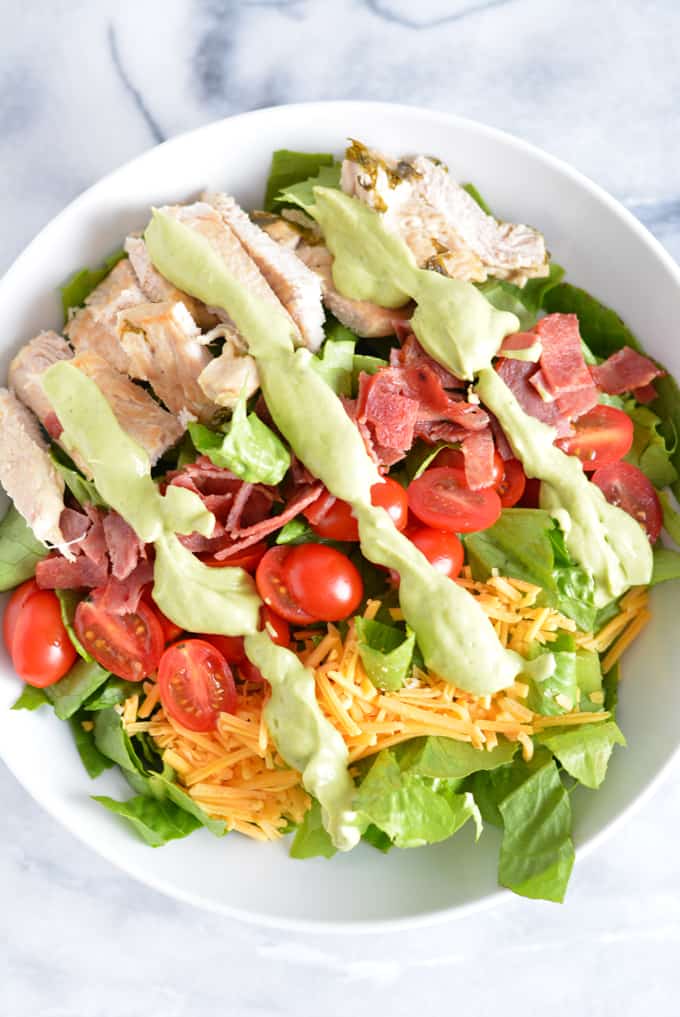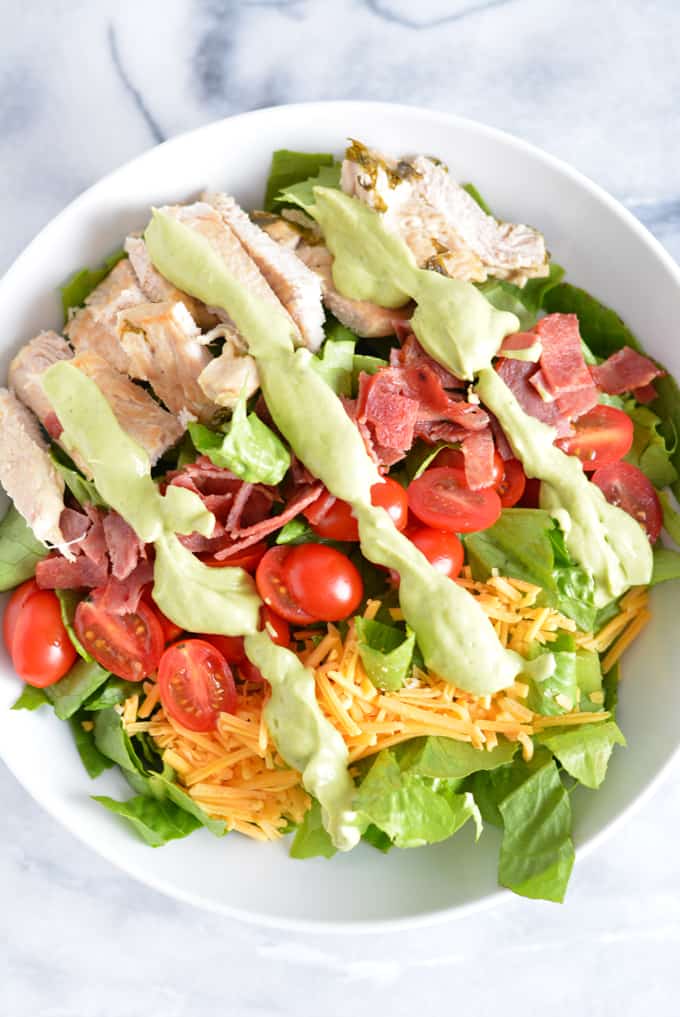 Thanks to the National Turkey Federation for sponsoring this post.  "The National Turkey Federation supports its farmers to raise well-treated turkeys in comfortable settings that are environmentally safe and that by doing so raise the tastiest turkey. By providing all the information retail and restaurant professionals need to raise awareness, educate and inspire people to try an unexpected, healthy and flavorful lean protein – turkey."
Turkey is of course associated with holidays like Thanksgiving and Christmas.  Turkey though is a rich source of protein that is low in fat and cholesterol that can be enjoyed in numerous ways throughout the year.  Various cuts of turkey can be purchased in most food stores.  Examples are turkey breast, wings, thighs, tenderloin, and ground. Turkey bacon has also become a popular breakfast choice.  Grilling season is upon us and you can enjoy turkey burgers, hot dogs, and sausages all Summer long.
Nutrition
A 3-ounce serving of turkey breast cutlet used in this recipe contains 120 calories, 1 gram of Fat, zero Saturated Fat, 55 mg of Cholesterol, 45 mg of Sodium, 26 grams of protein, and 8 grams of iron.
[Tweet "You don't need to spend hours in the kitchen in order to eat healthy. See what's cooking @ServTurkey https://ooh.li/a656277 #TryTurkey #ad "]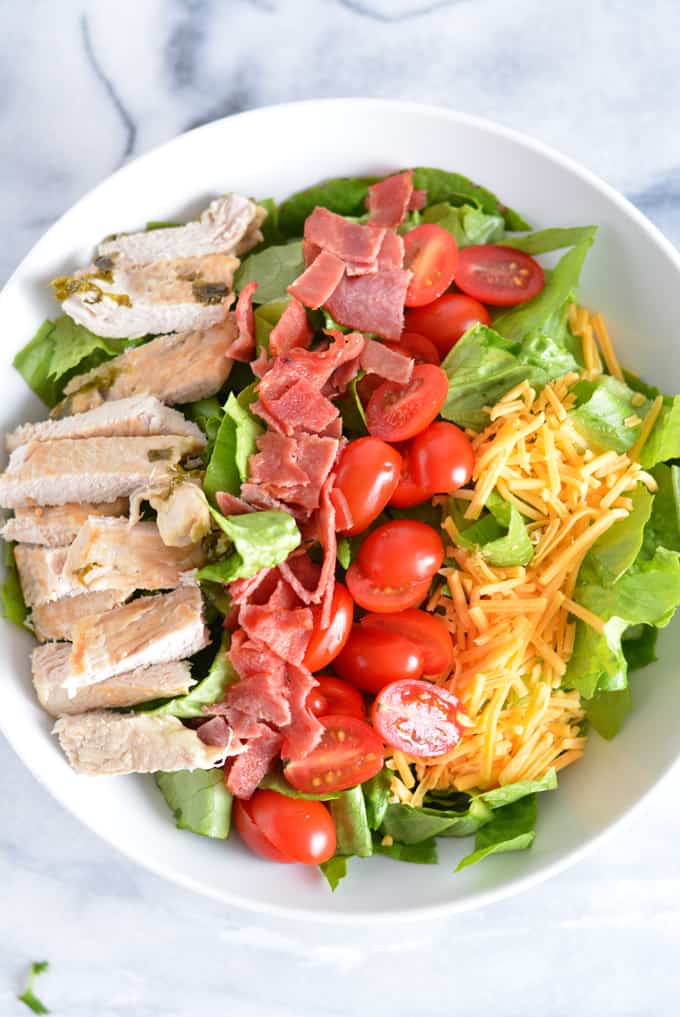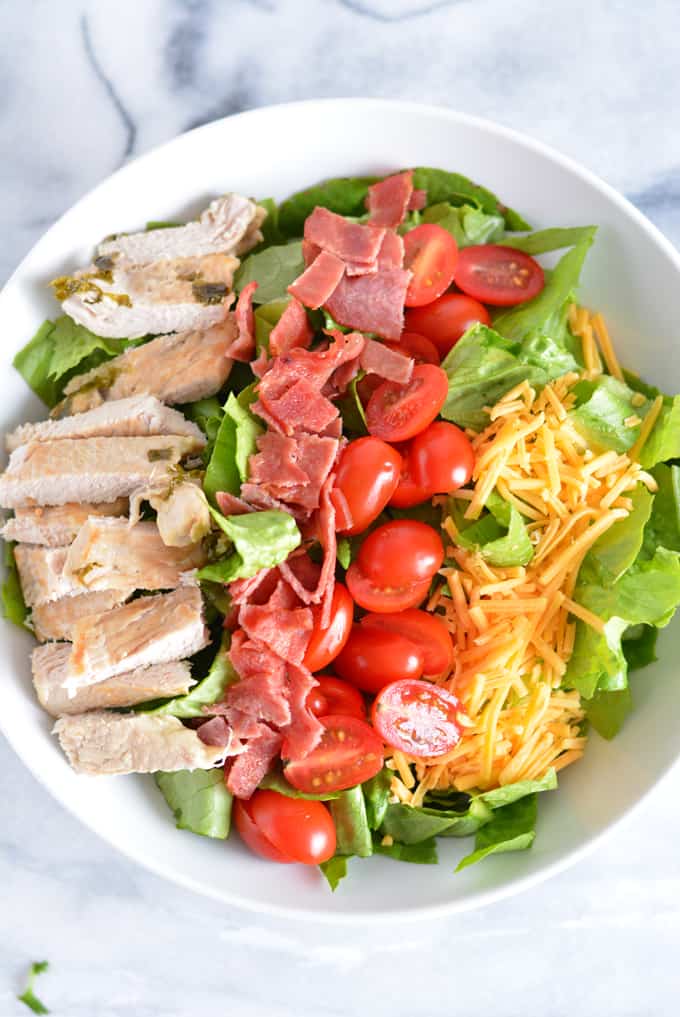 My husband's favorite sandwich is a turkey club.  I like turkey clubs as well, but don't choose them often because the sandwich is usually just too big for me to eat.  I end up picking apart the sandwich and discarding much of the bread.  This recipe today contains all the flavors of the traditional California club in a salad form.
I don't follow any particular way of eating.  I wouldn't say that I follow a low carb diet, but I do try to eat more protein and plants.  This is a similar way of eating to that of my weight loss surgery patients and diabetic patients.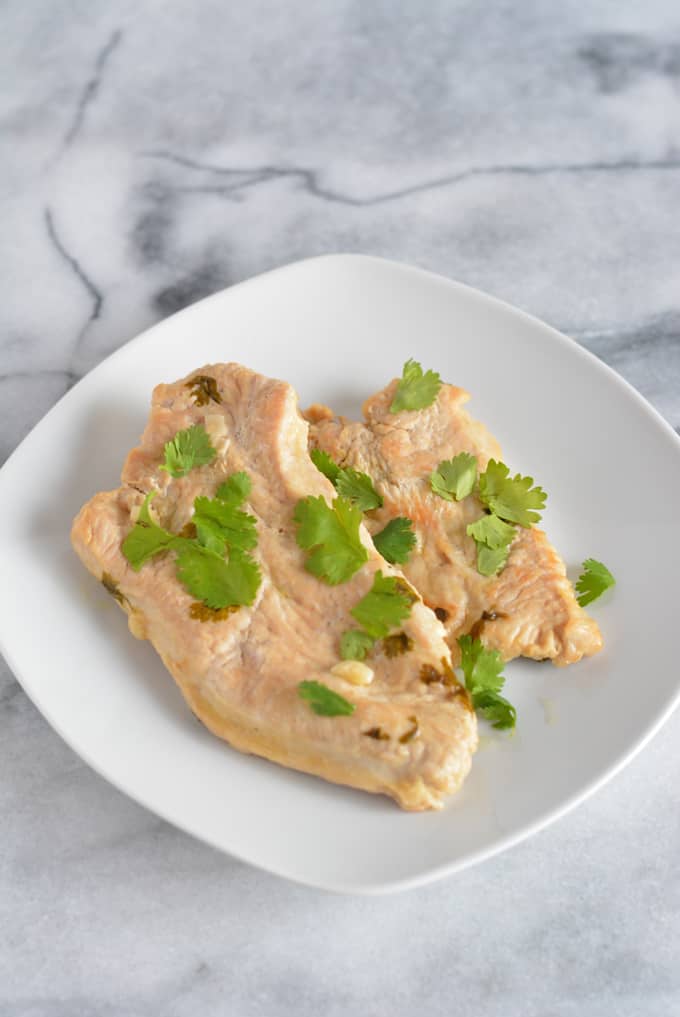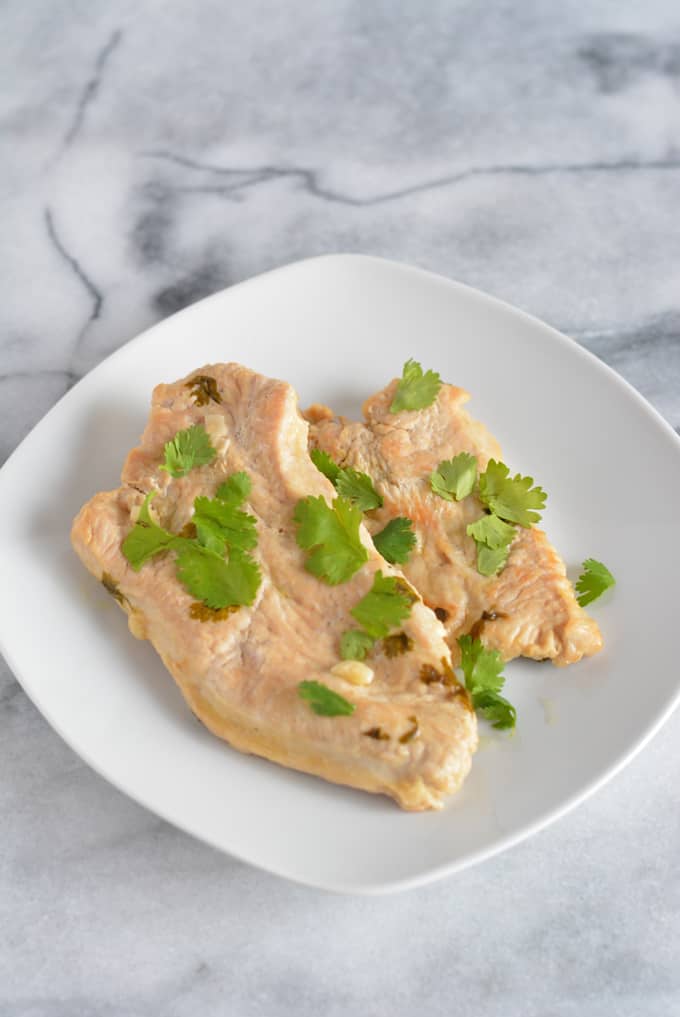 I prefer quick meals.  Who doesn't?  After a long day of work not many people what to spend a lot of time in the kitchen.  When you have to also help kids with homework and drive them to and from activities in the evening dinner needs to be quick.  I chose turkey cutlets for this recipe for this reason.  Cutlets are a thinner cut, so cook much faster than regular turkey breasts.  You can also use leftover turkey breast or deli turkey.  If you prep your vegetables and dressing while the turkey cutlets and turkey bacon cook who can easily have this salad ready in 30 minutes.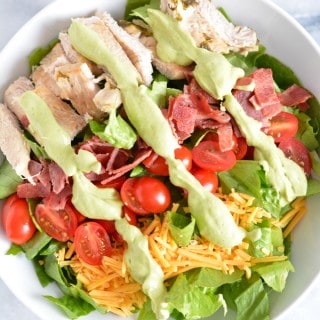 Turkey California Club Salad
Ingredients
Turkey

4

slices

turkey bacon

2

turkey breast cutlets

2

teaspoon

olive oil

Marinade

1

tablespoon

lime juice

¼

cup

chopped cilantro

1

clove

garlic

Salad

4

cups

Romaine lettuce

chopped

8

cherry tomatoes

halved

⅓

cup

cheddar cheese

shredded

Dressing

1

avocado

2

tablespoon

sour cream

1

tablespoon

olive oil

1

clove

garlic

minced

1

tablespoon

minced cilantro

1

tablespoon

minced shallot

Juice of ½ lime

1

tablespoon

vinegar

¼

teaspoon

salt

⅛

teaspoon

pepper

¼

teaspoon

cumin
Instructions
Place turkey breast filets into a plastic storage bag.

Add in marinade ingredients and let sit for 15 minutes in the refrigerator.

Preheat oven to 400 degrees.

Place turkey bacon sliced on a baking sheet and bake for about 10 minutes or until desired crispness in reached.

Heat 2 teaspoons olive oil over medium heat in a skillet.

When turkey breast cutlets are finished marinating place into skillet.

Cook turkey cutlets 11-13 minutes turning every few minutes until turkey is cooked through and reaches an internal temperature of 165 degrees F.

Slice turkey cutlets.

Assemble salad either in one large bowl or divided into two medium bowls. (makes two servings)

Place all dressing ingredients into a food processor.

Process dressing until smooth.

Top salad with dressing.

Serve immediately.
Nutrition
Calories:
0
kcal
Carbohydrates:
0
g
Protein:
0
g
Fat:
0
g
Saturated Fat:
0
g
Polyunsaturated Fat:
0
g
Monounsaturated Fat:
0
g
Trans Fat:
0
g
Cholesterol:
0
mg
Sodium:
0
mg
Potassium:
0
mg
Fiber:
0
g
Sugar:
0
g
Vitamin A:
0
IU
Vitamin C:
0
mg
Calcium:
0
mg
Iron:
0
mg
Tried this recipe?
Mention @nourishedsimply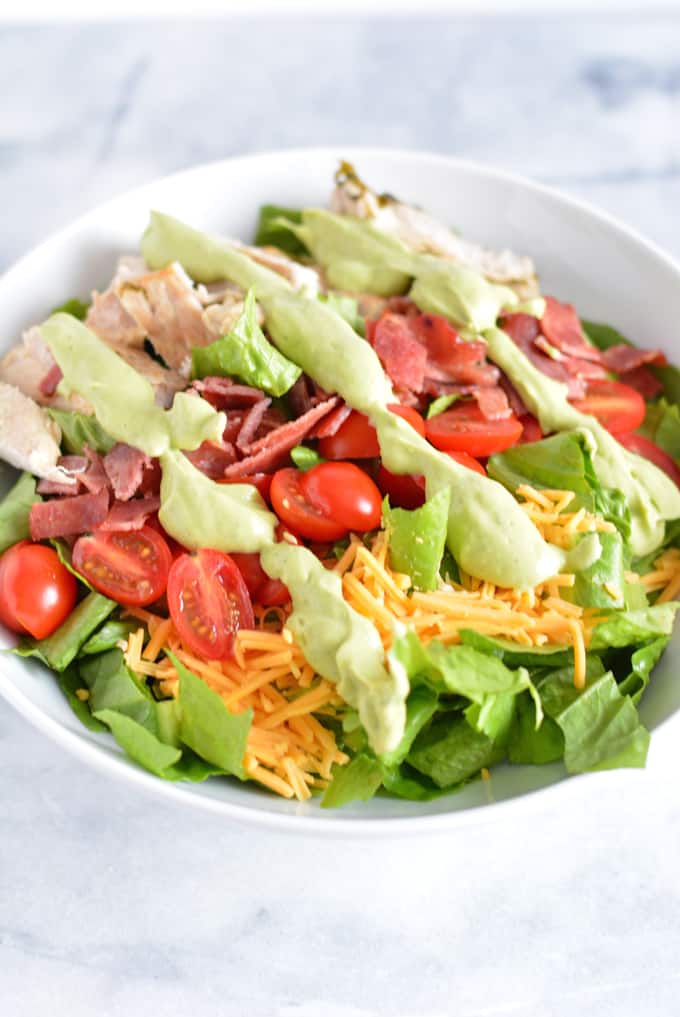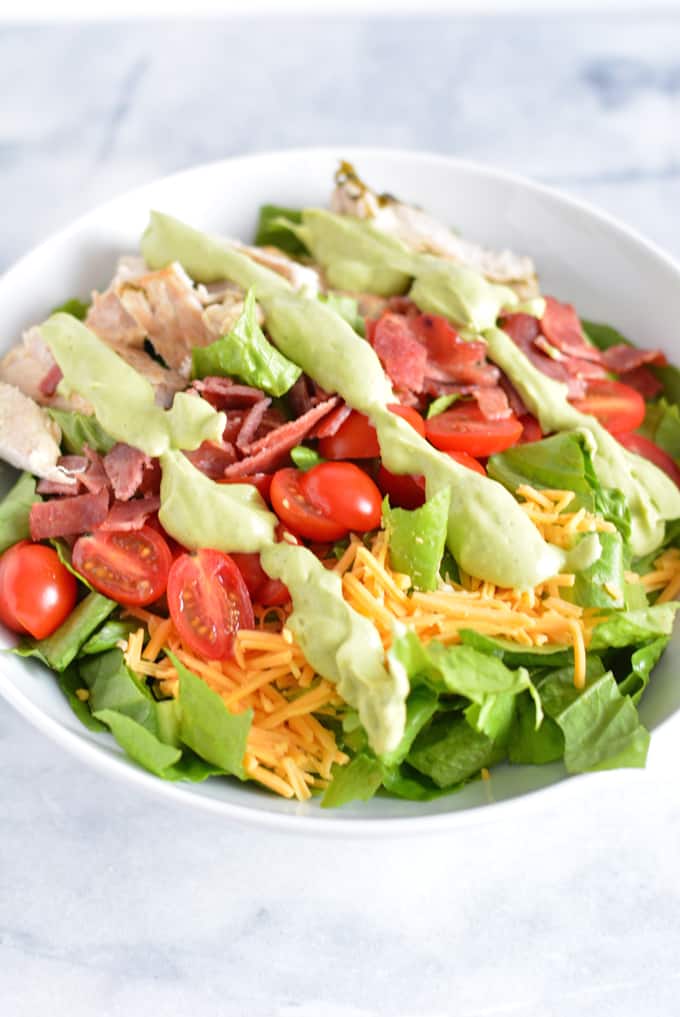 Interest in more ways to enjoy turkey?  Check out the many ways you can @ServeTurkey this summer, and follow the National Turkey Federation on Facebook and Twitter, for cooking tips and healthy turkey recipes you can enjoy all year long.
What's your favorite way to enjoy turkey?
You might like these other turkey recipes.
Gruyere Mushroom Turkey Burger