This month Recipe Redux recipe is Lighter Pineapple Bread Casserole.  The 21st of each month I participate in the month Recipe Redux posting.  The theme this month is a repeat from last December.
We're repeating last December's theme due to popular demand: It's the end of the year and we're taking a moment to reflect – The Recipe ReDux has been around for 54 months! To celebrate, we're playing a little party game this month: Grab your nearest cookbook and ReDux the recipe on page 54 or 154. We can't wait to see the books you're cooking from these days.
I picked a recipe out of the Lancaster Central Market Cookbook
 that I reviewed recently.  On page 54 there is a recipe for Pineapple Bread Casserole and Aunt Vera Weaver's Baked Cheese Souffle. I chose the Pineapple Bread Casserole, because my sister makes a very similar Pineapple Souffle that was my grandfather's recipe.  The recipes are basically the same: bread, lots of butter, sugar, and eggs.  I have thought about trying to make the recipe a bit healthier.  This challenge was the perfect opportunity.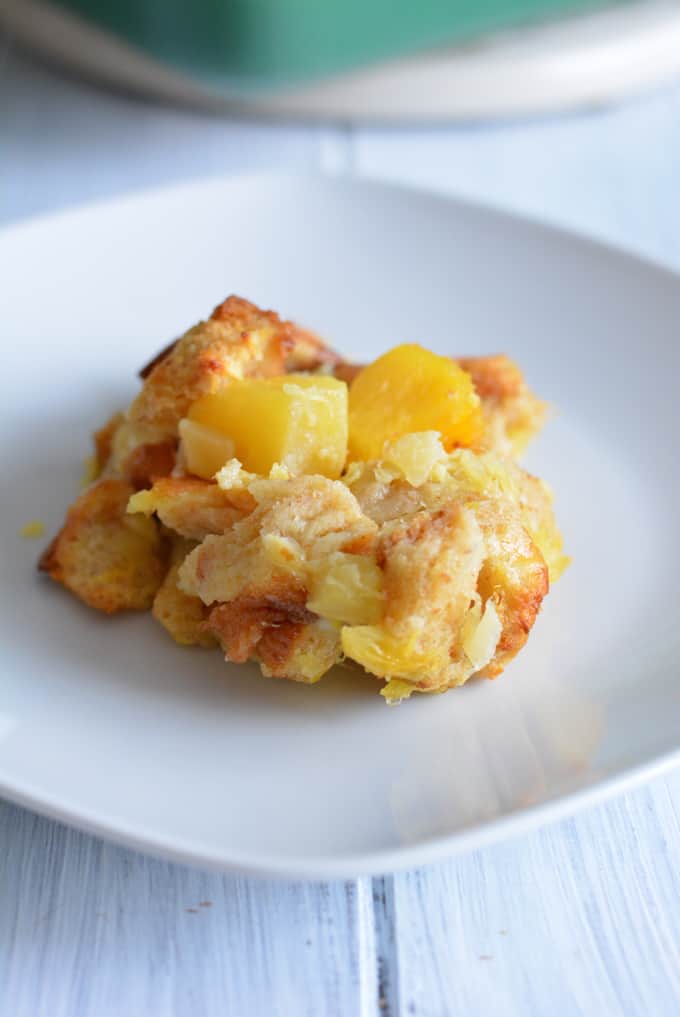 My husband warned me that if it did not taste the same he was not going to eat it.  This lighter version is not exactly the same, but pretty darn close. This version has 204 calories per serving compared to 321.  There is not a huge reduction, but anywhere you can cut calories the better.  Pineapple Bread Casserole goes well with ham, so we usually have the casserole at Easter.  Turkey is on the menu for Thanksgiving and Christmas.  That being said it's usually a once (maybe twice) a year dish.  Despite it's richness in calories, fat, and sugar eating this once a year is not a big deal.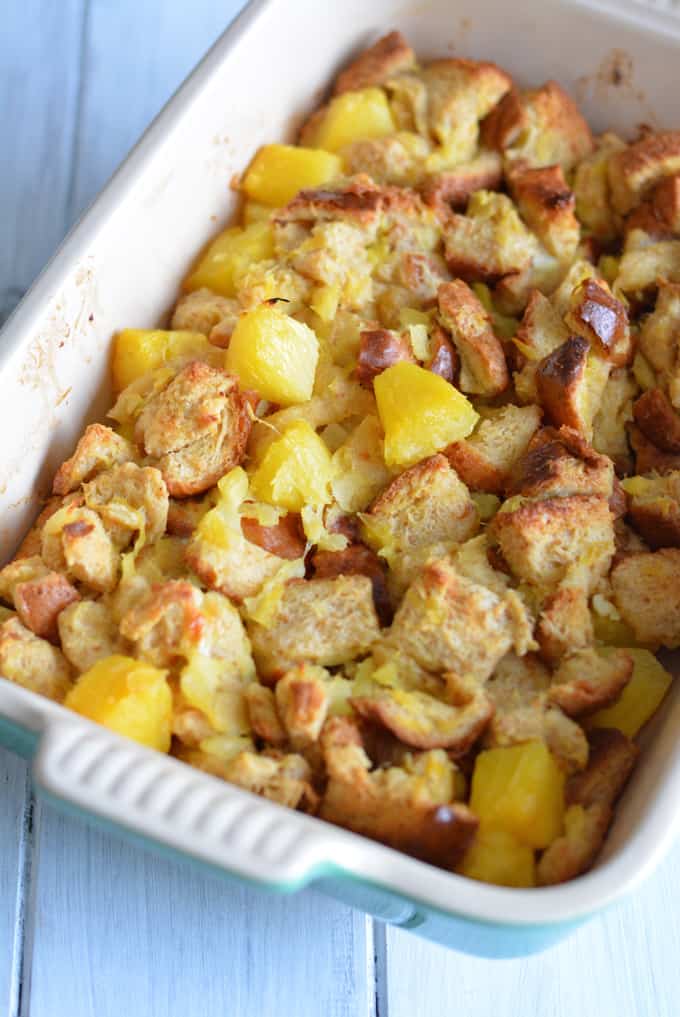 Lighter Pineapple Bread Casserole
Ingredients
6

slices

whole wheat bread

cubed

1/3

cup

butter

melted

2

eggs

2

egg whites

1/3

cup

granulated sugar

2/3

cup

Stevia in the Raw

1

cup

crushed pineapple

not drained

1

cup

pineapple chunks

with juice
Instructions
Preheat oven to 350 degrees F.

Grease the inside of a baking pan with butter or cooking spray. (9x12 or smaller)

Place bread cubes in a large bowl.

Mix together butter, eggs, egg white, sugar, stevia, and pineapple in a separate bowl.

Pour wet ingredients into bowl with bread, toss to coat well.

Pour mixture into prepared baking pan.

Place in oven and cook for 45 minutes.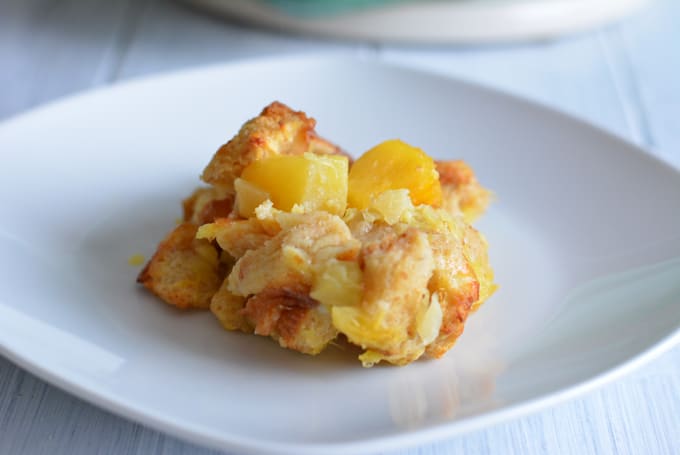 Do you have a holiday dish that is a bit more indulgent than you usually eat?