Have you ever tried an Empanada? I have to admit I had never heard of Empanadas until a few years ago when an Empanada lunch spot opened near us.  My son and I love to treat ourselves to Empanadas every once in a while. They are pretty pricey, so of course why not make my own? These Mexican Street Corn Empanadas are my first attempt. Using Libby'sWhole Kernel Sweet Corn and frozen puff pastry they couldn't easier to make.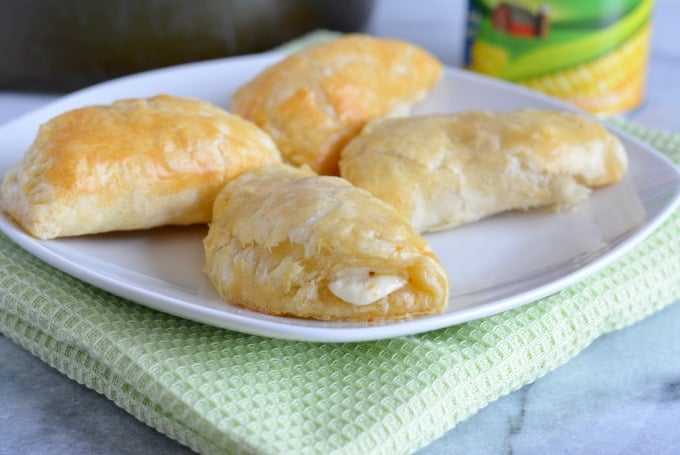 I received free samples of Libby's Fruits & Vegetables mentioned in this post. By posting this recipe I am entering a recipe contest sponsored by Libby's Fruits & Vegetables and am eligible to win prizes associated with the contest. I was not compensated for my time.
Did you know that Google puts out a trends list? Empanadas were included in the 2016 Google Food Trend List. The list is pretty interesting. Check it out when you get a chance! I have never been trendy, but it was pretty exciting to take up this Recipe Redux challenge to make a trendy recipe using canned ingredients.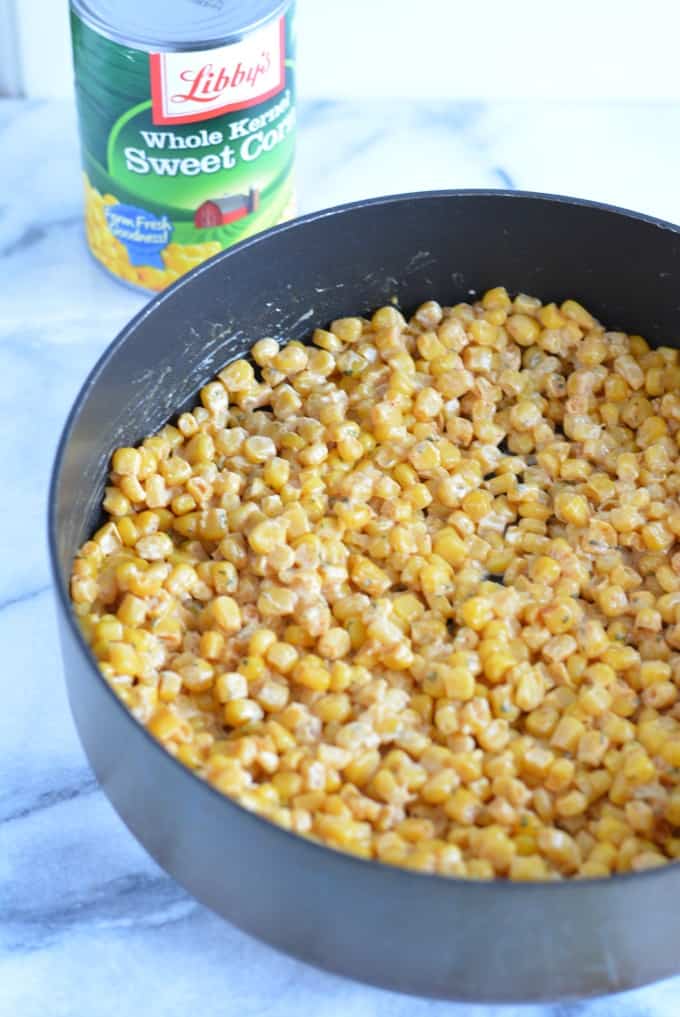 Libby's has been producing shelf-stable canned fruit and vegetables since 1868. I always have a stock of fresh, frozen, and canned fruit and vegetables. Many of my patients feel guilty when they tell me they eat canned vegetables.  They are usually relieved when I tell them that this is ok.  Canned goods especially vegetables get a bad wrap, generally, because of the salty brine, they are packed with.  If you drain the veggies and give them a quick rinse you can get rid of a lot the sodium and what you are left with is a nutritious veggie that is often more economical than fresh.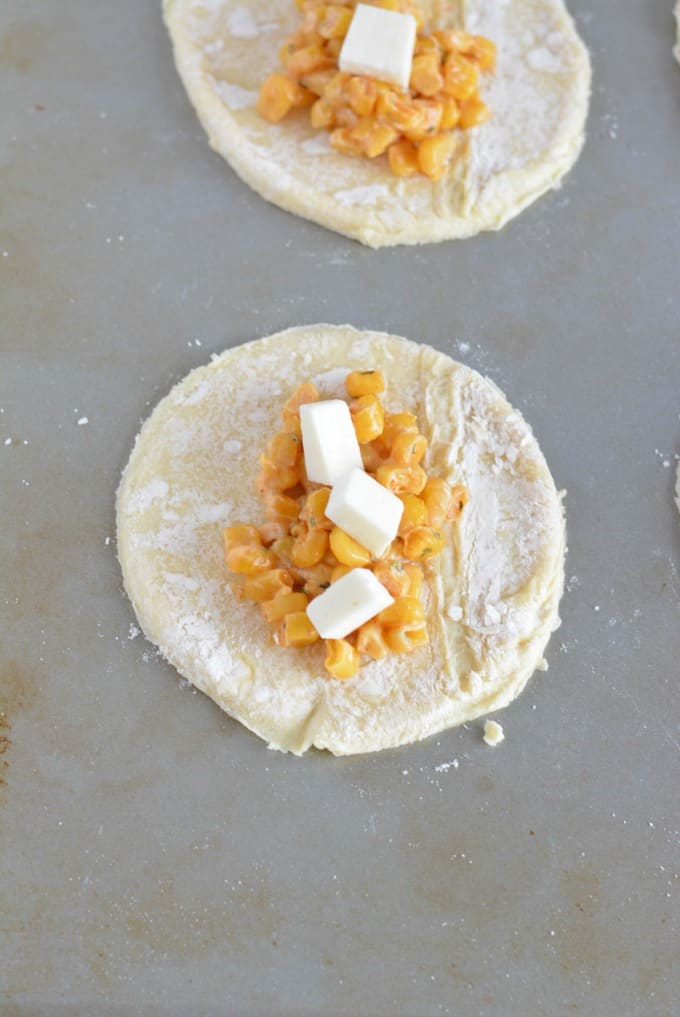 What is an Empanada?
Enough with the nutrition lesson, let's talk about Empanadas. Empanadas originated in Spain and Latin American. They are a stuffed bread or pastry that is either baked or fried.  Authentic Empanadas are made with homemade dough, but I'll be honest I don't have time for that. Frozen puff pastry is a quick and easy substitute.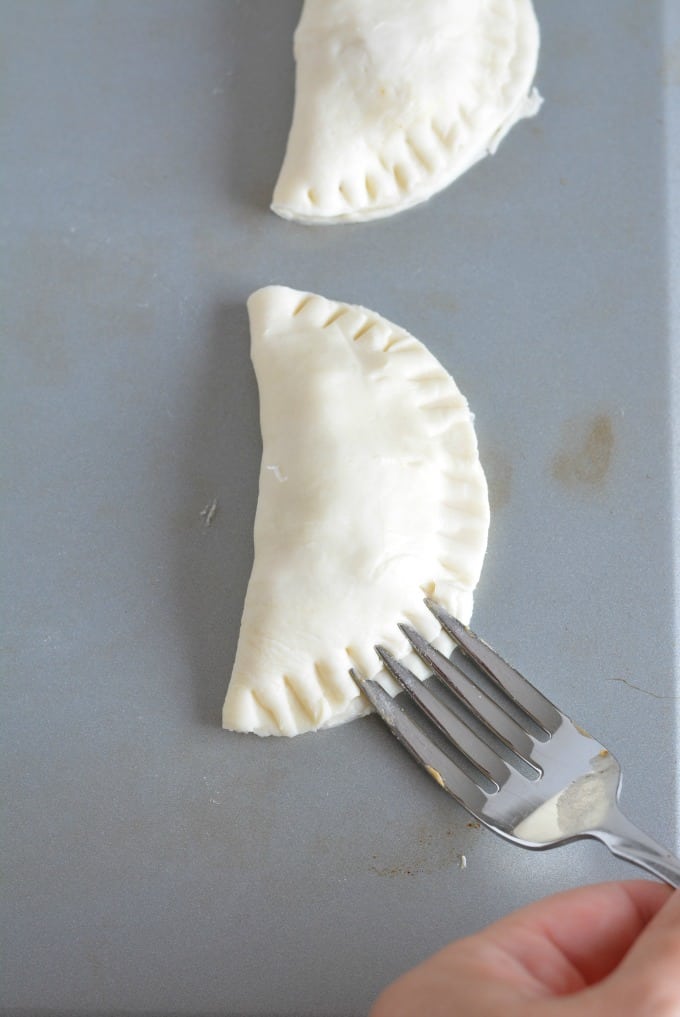 Mexican Street Corn?
Now on to the Mexican Street Corn.  Traditional Mexican Street Corn is usually eaten on the cob because you can walk around, of course, eating it in the street. On Pinterest, you can also find a variety of skillet or salad recipes that use the same ingredients has the cob version, but use kernels cut from the cob instead. Again, I don't have time for that. To me, it's easier to just open a can of corn, drain it, and you're good to go! The corn is seasoned with traditional spices, coated with a sour cream-based sauce, and topped with Mexican cheese.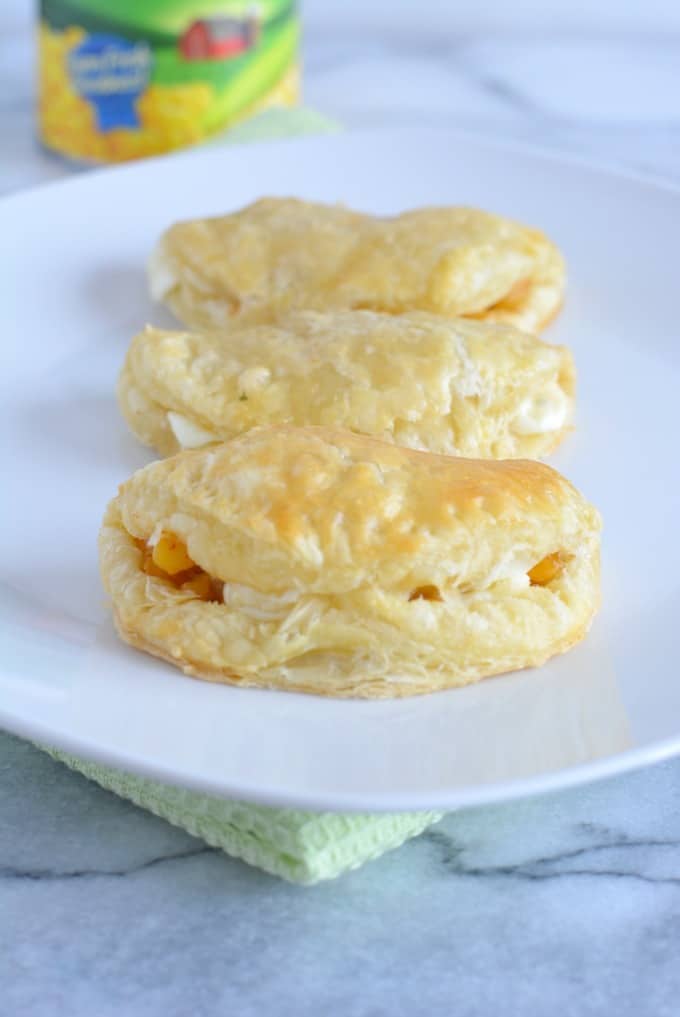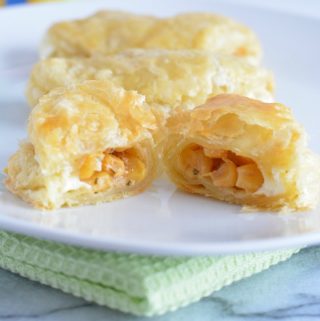 Mexican Street Corn Empanadas
Empanadas are one for the 2016 Google Food Trends. They are a stuffed pastry that can be eaten as an appetizer, snack, or quick lunch. Mexican Street Corn makes a great meatless choice.
Ingredients
½

Tablespoon

butter

1

can Libby's Whole Kernel Sweet Corn

drained and rinsed

⅛

teaspoon

cayenne pepper

¼

teaspoon

Chili powder

Pinch

of Sea Salt

2

tablespoons

sour cream

1

tablespoon

mayonnaise

2

tablespoons

fresh lime juice

about one lime

2

ounces

of Queso Blanco

you can also use Queso Fresco or Cojita Cheese cut into small pieces

½

teaspoon

dried cilantro

use fresh if available

2

Sheets of prepared puff pastry

Egg Wash: 1 egg beaten with 1 tablespoon of water
Instructions
Preheat oven to 350 degrees F.

In a large skillet melt butter over medium heat.

Add corn to the skillet and cook for about 2 minutes until heated.

Season corn with cayenne pepper, chili powder, and salt and continue to cook for another minute.

In a small bowl mix together sour cream, mayonnaise, and lime juice. Pour over corn and stir to coat.

Sprinkle dried cilantro onto corn.

While corn is cooking prepare your pastry dough by cutting out 3-inch circles with a cookie cutter or biscuit cutter.

Place about 1 tablespoon of corn and 2-3 pieces of Queso Blanco in the center of each circle.

Fold the dough over and press edges together with a fork.

Brush each Empanada with egg wash.

Place in the oven for 20 minutes or until golden brown.

Serve with salsa or cilantro lime sauce
Nutrition
Serving:
1
Empanada
Calories:
84
kcal
Carbohydrates:
6.8
g
Protein:
1.6
g
Fat:
5.6
g
Saturated Fat:
1.8
g
Polyunsaturated Fat:
3.5
g
Monounsaturated Fat:
0
g
Trans Fat:
0.1
g
Cholesterol:
4.7
mg
Sodium:
109.6
mg
Potassium:
0
mg
Fiber:
0.5
g
Sugar:
1.1
g
Vitamin A:
0
IU
Vitamin C:
0
mg
Calcium:
0
mg
Iron:
0
mg
Tried this recipe?
Mention @nourishedsimply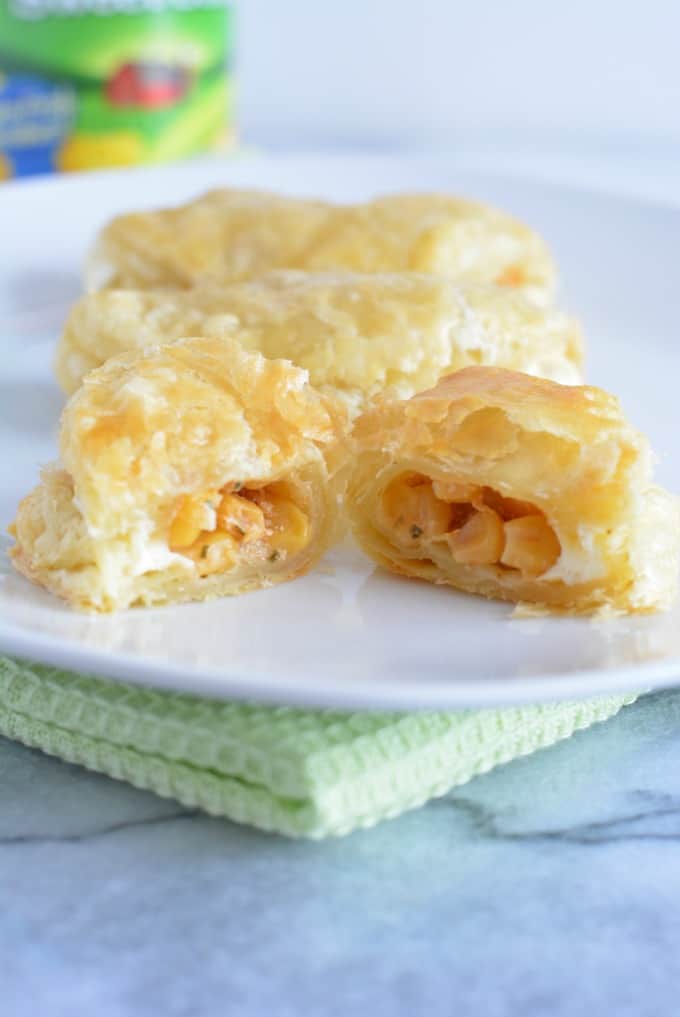 You will probably have leftover corn after making your Mexican Street Corn Empanadas, so just use the leftover as a side dish!