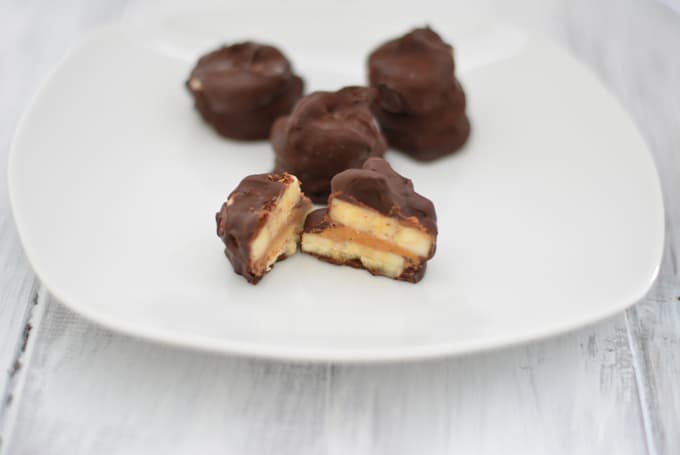 Banana bites are popular with my kids.  My son especially likes them.  I had to make two batches of Lower Sugar Banana Bites for this post because he ate most of the first batch and my pictures turned out blurry.  I went to pull the bites out of the refrigerator to retake the pictures and only two were left!
Banana bites can be a great snack for my weight loss surgery patients as well, because of their small size and protein from the peanut butter.  Traditional recipes may have too much sugar for certain patients who are sensitive to sugar. Excess sugar is not good for anyone, so I used lower sugar ingredients to reduce added sugar.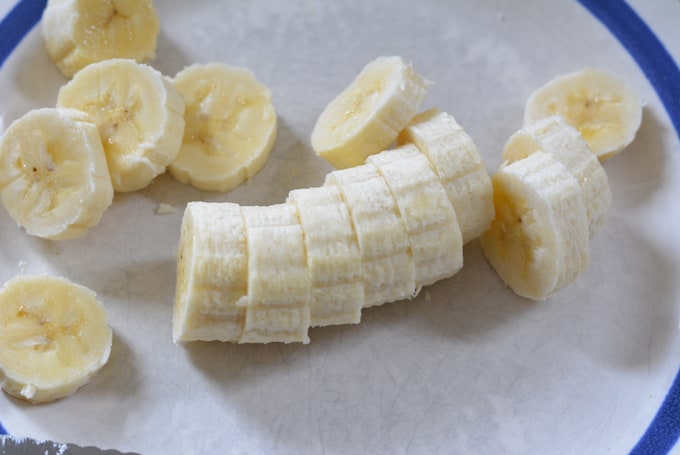 The recipe of course starts with banana.  In the beginning of this month I posted about the nutritional content of bananas.  Banana's do have sugar, but they are not any richer in sugar than other fruit.  I used a semi-ripe banana (some small brown spots on the skin).  You need the banana to still be somewhat firm to hold their shape.  A regular size banana will give you about 12-16 slices depending on the size of your slices.  My banana slices were about ½ inch thick.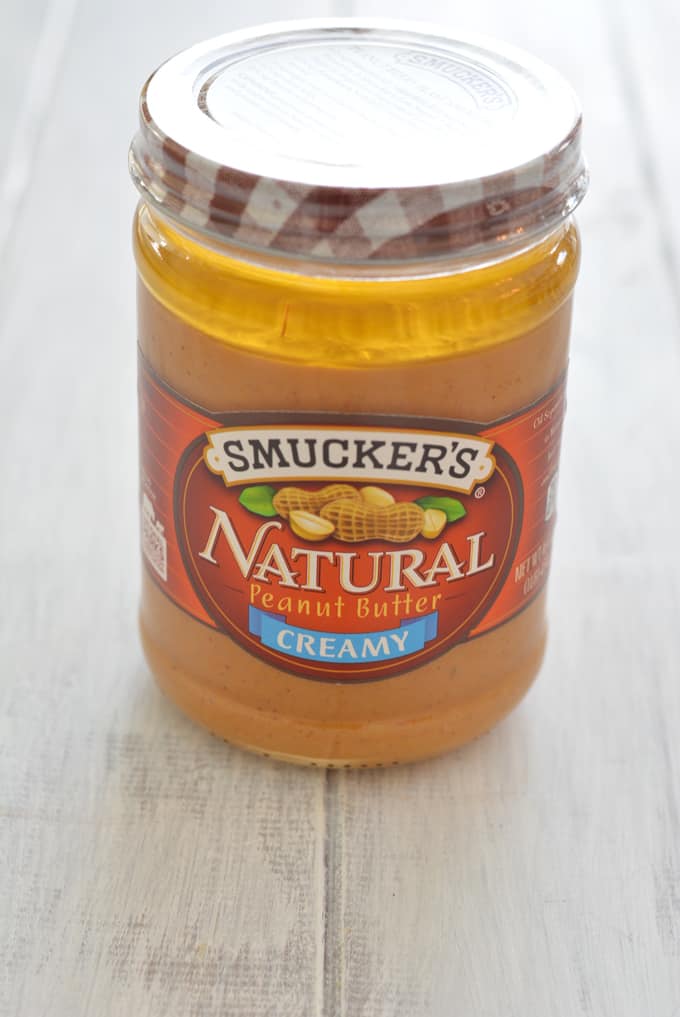 In our home we have two types of peanut butter.  I use natural peanut butter that contains just peanuts often for recipes in which I want lower sugar.  We also have Skippy (my husband's favorite), which is used on peanut butter and jelly sandwiches.  Even though I have embraced the natural peanut butter my family has not.  You pick your battles.  If I can reduce sugar in other ways Skippy can stay.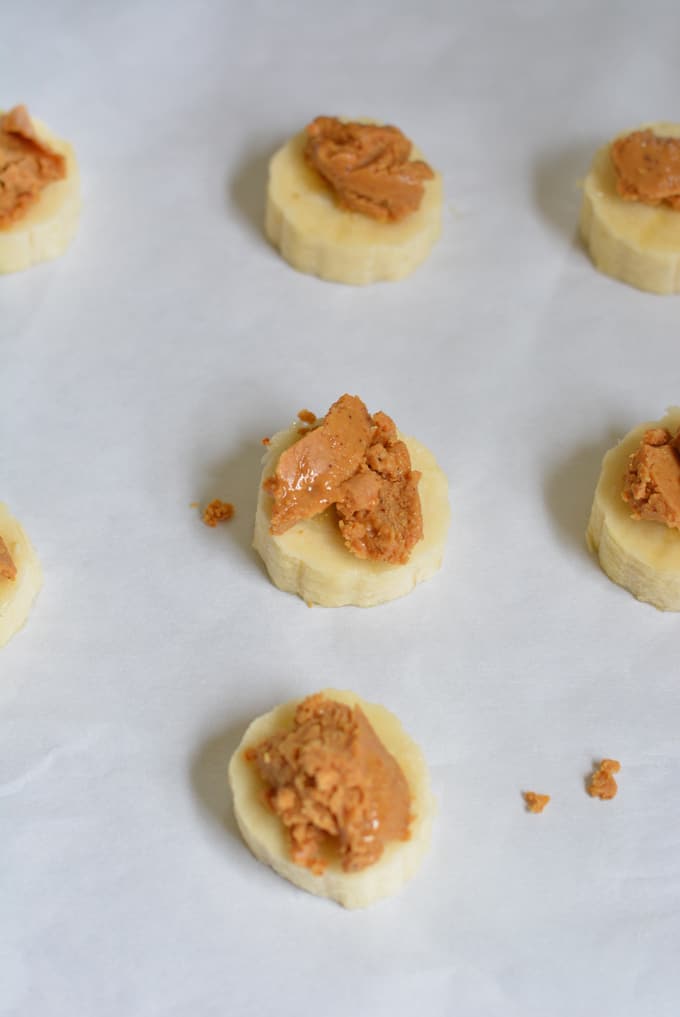 On one slice of banana place about ½ teaspoon of peanut butter. Regular peanut butters are creamier, so may be hard to spread.  Some recipes recommend putting peanut butter in the freezer to harden it.  Natural peanut butter is not as creamy, so easier to place on the banana slice without having to freeze it.  This saves you at least one step.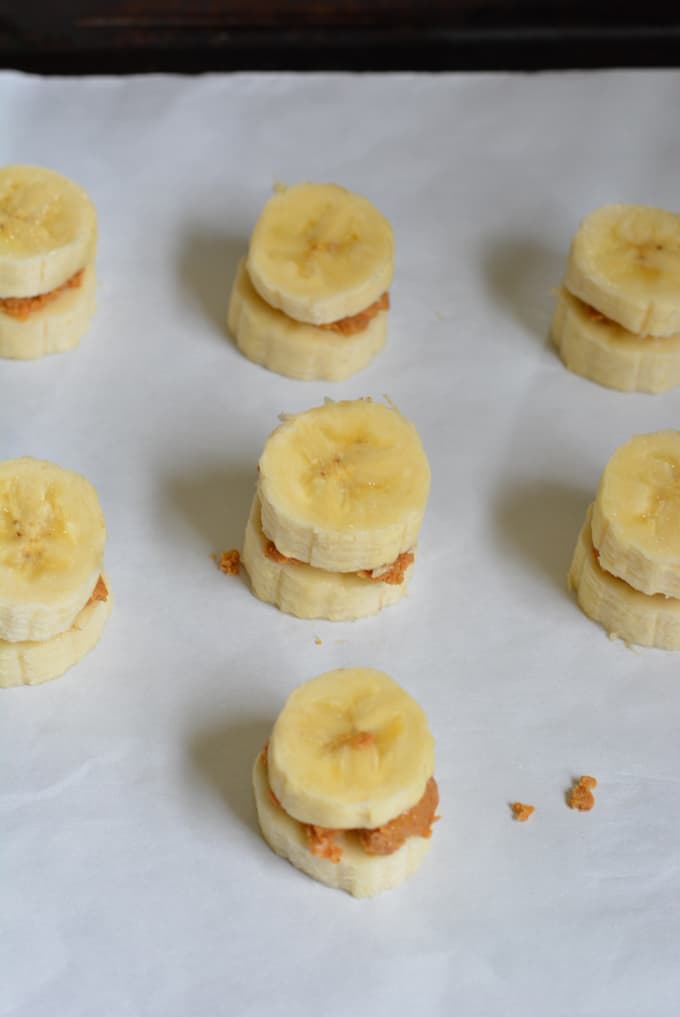 Place another banana slice on top of the peanut butter layer.  Be gentle.  If you try to make the bite too compact you will end up with banana/peanut butter mush.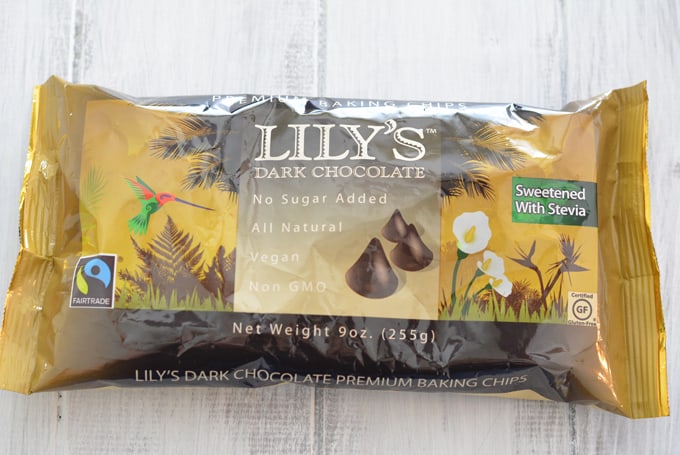 For the chocolate coating I use Lily's Dark Chocolate Baking Chips.  Lily's uses Stevia and Erythritol (a sugar alcohol) to sweeten their chips, reducing the amount of sugar in their chocolate.   Have you tried Lily's yet?  Lily's chocolates are also vegan, non GMO and gluten free.  I love Lily's Dark Chocolate Premium Baking Chips sweetened with Stevia, with 8 grams of carbohydrates per serving!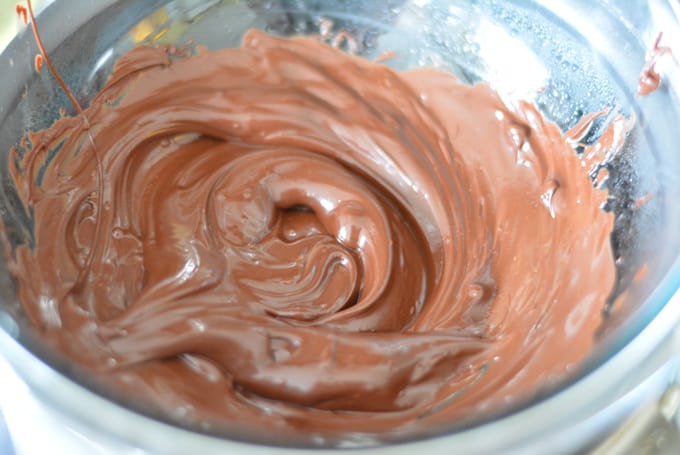 You can melt the chocolate chips in the microwave or double boiler.  I always use a bowl placed over a pot of boiling water.  This is not a very fancy set up, but it works for me.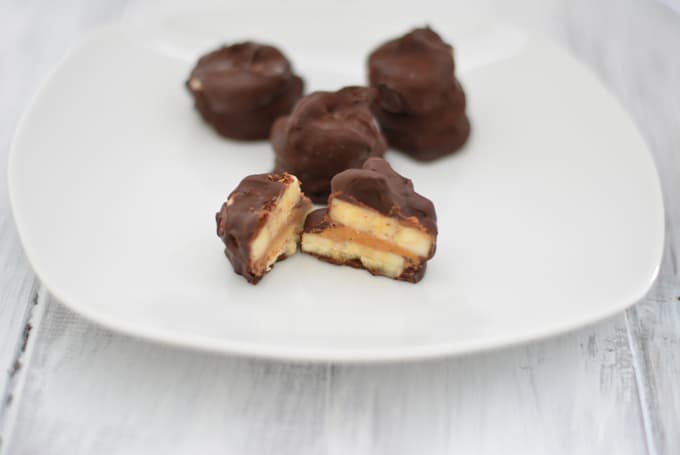 Pour the melted chocolate over the banana bites and refrigerate to set the chocolate.  You could freeze the banana bites prior to coating them with chocolate to make them more durable, however I did not have an issue coating the bites with chocolate by skipping this step. Some recipes also use oil in their melted chocolate.  I eliminated this ingredients therefor lowering the calorie and fat content.
Recipe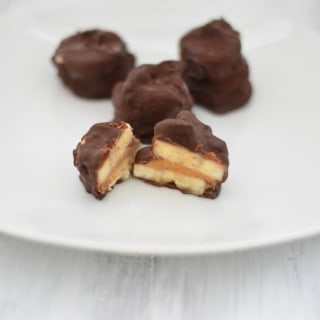 Lower Sugar Banana Bites
Ingredients
1

banana sliced into ½ inch pieces

4

teaspoons

natural peanut butter

1

cup

Lily's Dark Chocolate Baking Chips
Instructions
Melt chocolate chips either in the microwave or double boiler.

Place a ½ teaspoon on one banana slice, top with another banana slice.

Repeat until all the banana slices are used.

Coat banana bites with melted chocolate.

Place in refrigerator until chocolate hardens.
Nutrition
Calories:
0
kcal
Carbohydrates:
0
g
Protein:
0
g
Fat:
0
g
Saturated Fat:
0
g
Polyunsaturated Fat:
0
g
Monounsaturated Fat:
0
g
Trans Fat:
0
g
Cholesterol:
0
mg
Sodium:
0
mg
Potassium:
0
mg
Fiber:
0
g
Sugar:
0
g
Vitamin A:
0
IU
Vitamin C:
0
mg
Calcium:
0
mg
Iron:
0
mg
Tried this recipe?
Mention @nourishedsimply