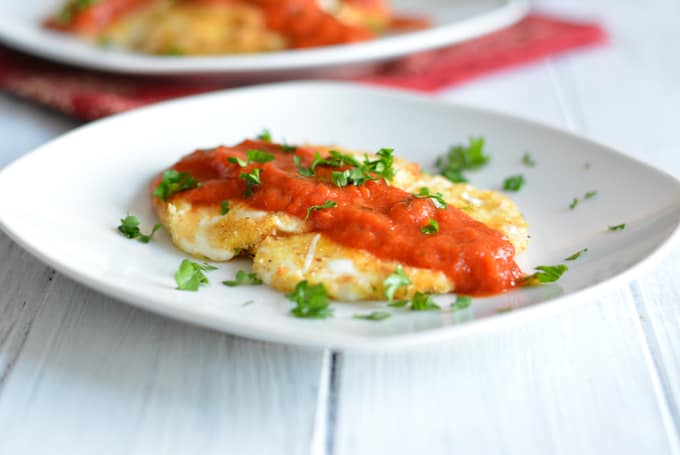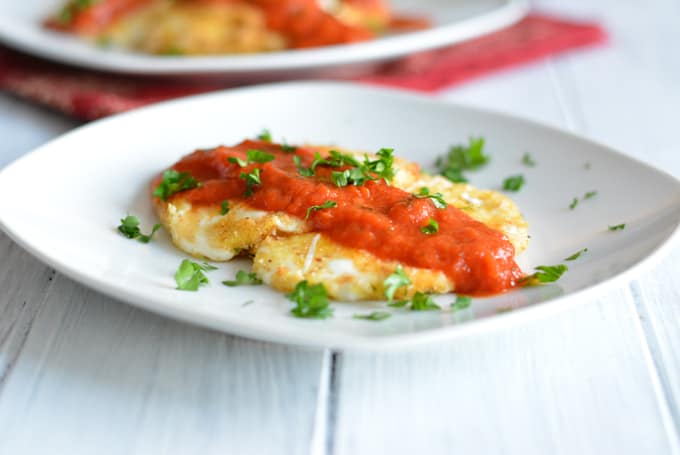 I am so happy to partner with Bertolli to create a recipe using their Riserva sauce line.  Join Bertolli this month is celebrating family and tradition. 
As a dietitian, I cook most of our family meals. We do go out to eat, but only once a month at most. Life is hectic, so it's hard to find time to go out to a nice restaurant. But it's important to slow down once in a while and enjoy each other.  One of our favorite restaurants is Villaggio's in Lahaska PA. My husband and I have never traveled to Italy. Eating at Villaggio's feels as close to eating in Italy as I have been able to get!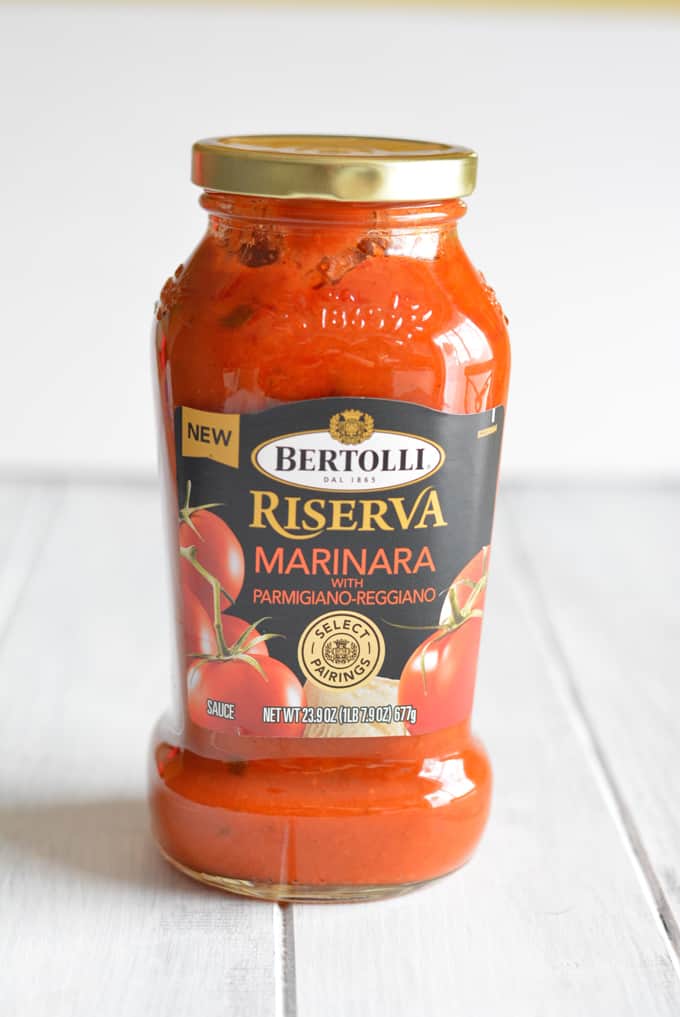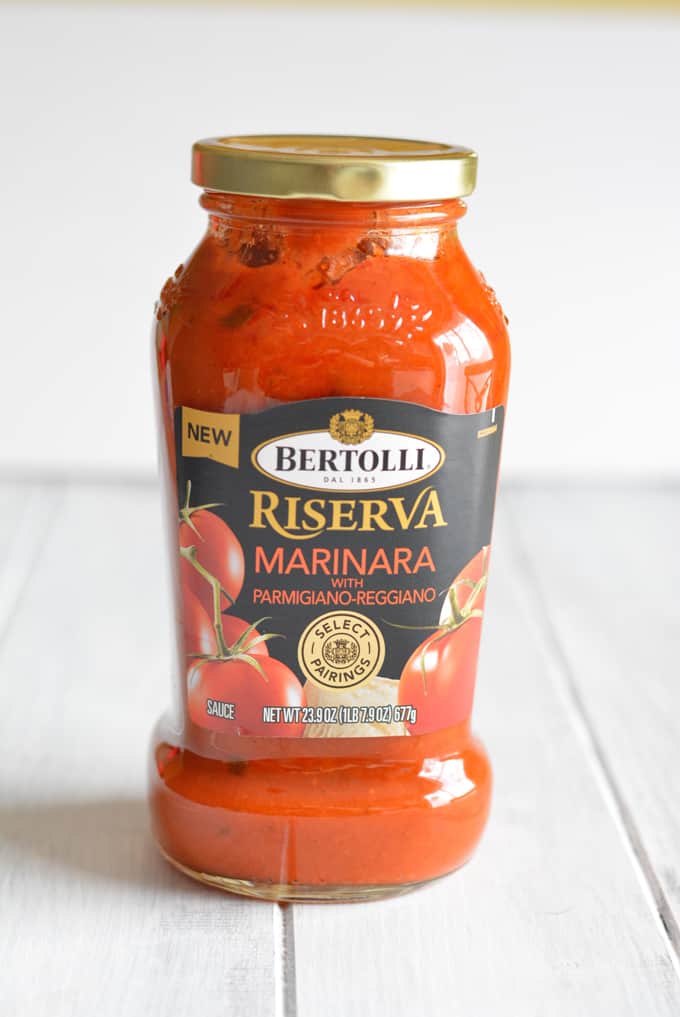 Our favorite dish to share as a family is an appetizer, which I have recreated for this post using Bertolli Riserva Marinara Sauce with Parmigiano-Reggiano. Baked mozzarella with marinara sauce is really the only starter dish that all four of us agree upon. This month Bertolli is celebrating their 150th anniversary by sharing 150 ways to bring Tuscany to your table. You can learn Italian words, cooking methods, table setting, and the history of Bertolli. Did you now that Bertolli was the first exporter of olive oil?
[Tweet "Life is hectic, but it's important to slow down once in a while and enjoy each other. #MyTuscanTable"]
In conjunction with Bertolli's celebration, they have also partnered with No Kid Hungry, an organization that is fighting to end childhood hunger in America. Share your photos of your Tuscan Table using the hashtag #MyTuscanTable throughout October and Bertolli will make a $1 donation to No Kid Hungry. No Kid Hungry will then will provide 10 healthy meals for each $1 donated to kids in need up to a half a million meals.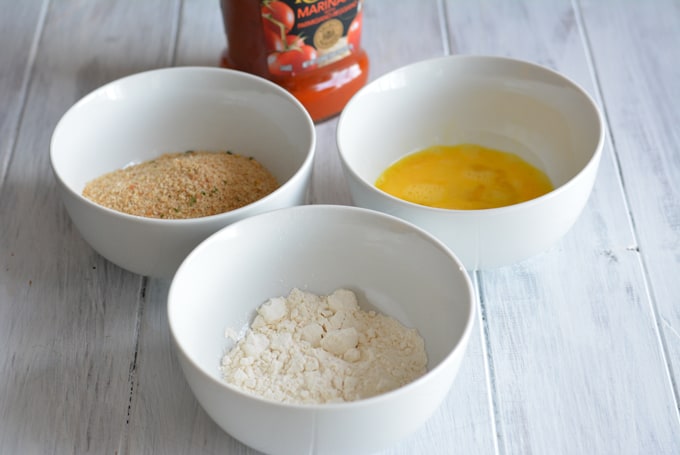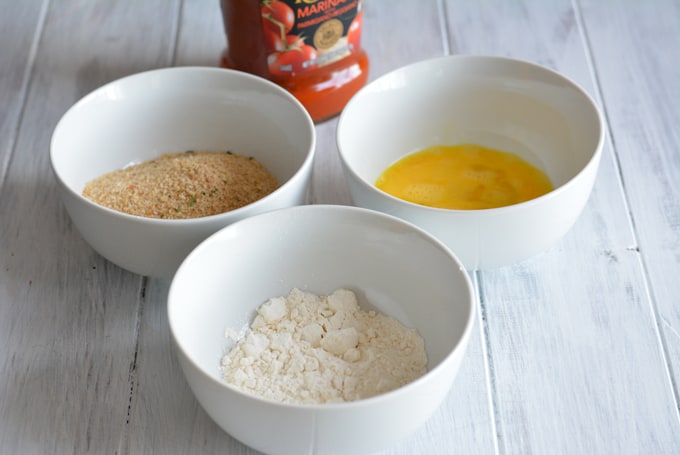 Bake mozzarella is simple to prepare.  The baking process takes less than 10 minutes.  You do need to freeze the mozzarella slices ahead of time though.  Since the mozzarella is baked and the cooking time is longer than if you fried the mozzarella, it's best to freeze the cheese otherwise fresh mozzarella will melt within minutes.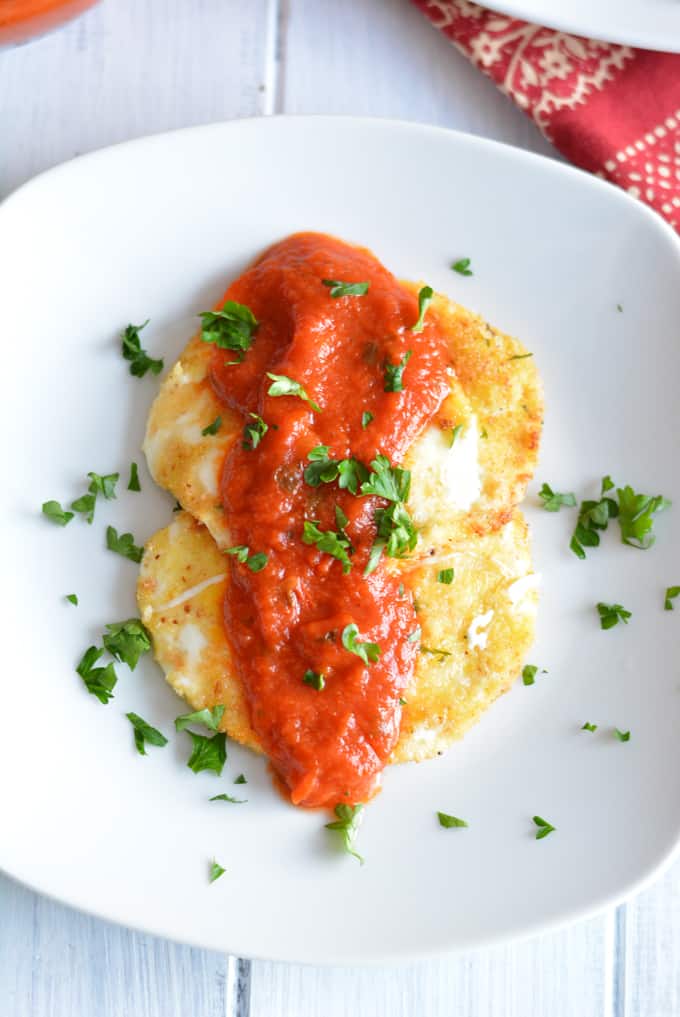 I sliced and placed the mozzarella into my freezer as soon as I brought the cheese home.  This way the cheese is ready to go whenever you decide to bake it.  Frying the mozzarella would take only a few minutes, however, more oil would be needed.  Baking the mozzarella will save you calories for sure. Eight ounces of cheese is enough for 4 people, however the four of us were fighting over the last few slices!
Recipe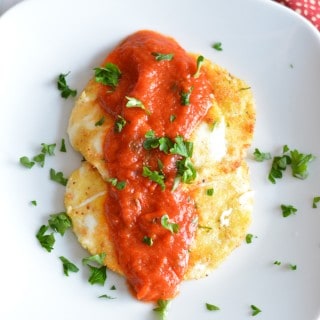 Baked Mozzarella with Marinara Sauce
Ingredients
8

ounces

Fresh Mozzarella Cheese

⅓

cup

all purpose flour

1

egg

beaten

½

cup

Italian bread crumbs

1

cup

Bertolli Riserva Marinara with Parmigiano-Reggiano
Instructions
Slice mozzarella into ¼ inch slices (may get 6-8 slices)

Place mozzarella slices into the freezer for at least 2 hours or overnight.

When ready to bake preheat oven to 400 degrees F.

Place each mozzarella slice into flour, then egg, and finally bread crumbs, coating well.

Place each slice onto a baking sheet that you coated lightly with olive oil spray.

Spray olive oil lightly again over the mozzarella slices.

Bake for about 4 minutes then turn slices over and bake for 4 minutes more.

While mozzarella is baking heat 1 cup of Bertolli Riserva Marinara sauce in a small pot over medium heat.

To serve place baked mozzarella on a serving dish and pour sauce on top.
Nutrition
Calories:
0
kcal
Carbohydrates:
0
g
Protein:
0
g
Fat:
0
g
Saturated Fat:
0
g
Polyunsaturated Fat:
0
g
Monounsaturated Fat:
0
g
Trans Fat:
0
g
Cholesterol:
0
mg
Sodium:
0
mg
Potassium:
0
mg
Fiber:
0
g
Sugar:
0
g
Vitamin A:
0
IU
Vitamin C:
0
mg
Calcium:
0
mg
Iron:
0
mg
Tried this recipe?
Mention @nourishedsimply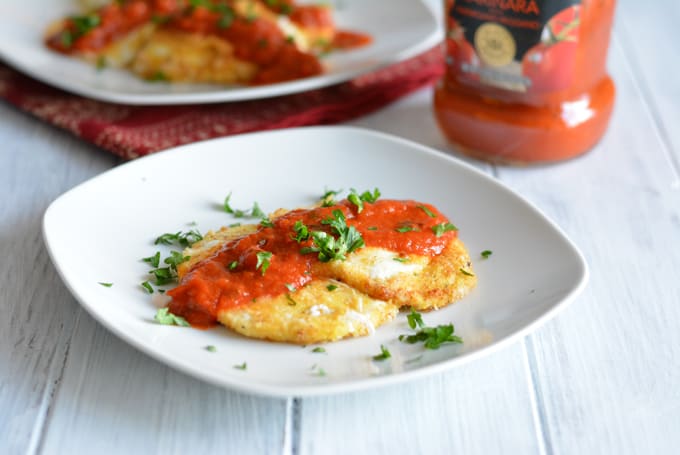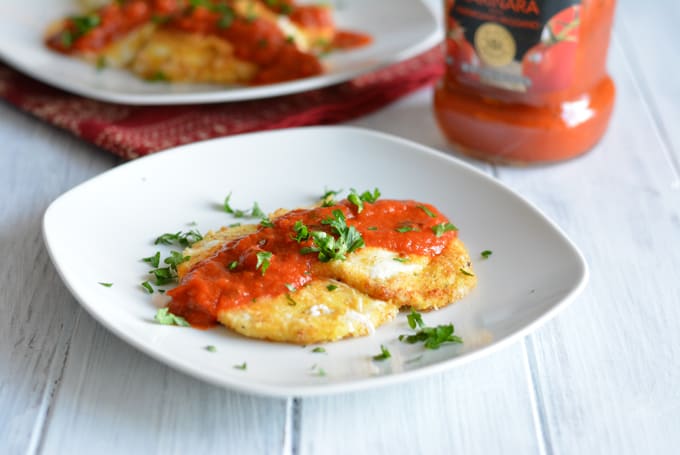 Follow Bertolli on Facebook and Tumblr to get updates, offers, and more inspiration.  Share your