Have you ever participated in a Summer CSA? Do you know what a CSA is? If you are not familiar with a Community Supported Agriculture you are missing out on something wonderful! Find out my top 5 reasons to join a Summer CSA.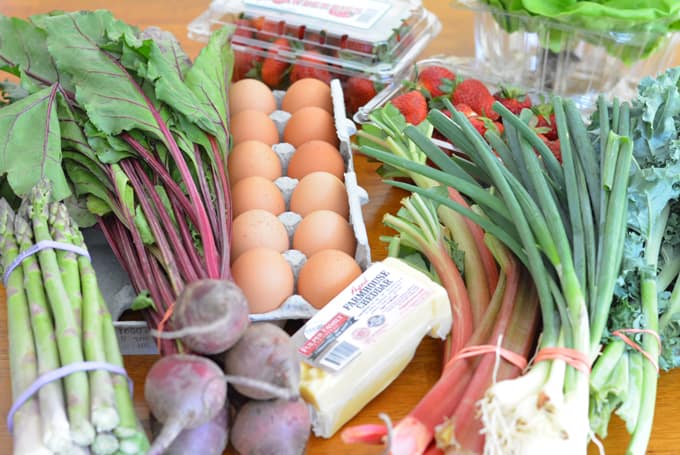 Community Supported Agriculture is a program that brings farmers and the community together.  Farmers offer shares of their crops to the public.  Local Harvest has some great information on CSA's and a CSA locator tool, so you can find a CSA in your area.
This year I am participating in the Common Market Farm Share.  The Common Market is a nonprofit distributor of locally sourced, sustainably grown farm food in the Mid-Atlantic region. The Common Market works with farmers from Pennsylvania, New Jersey, and Delaware to deliver their food to pick up locations including school, businesses, Universities, grocery stores etc.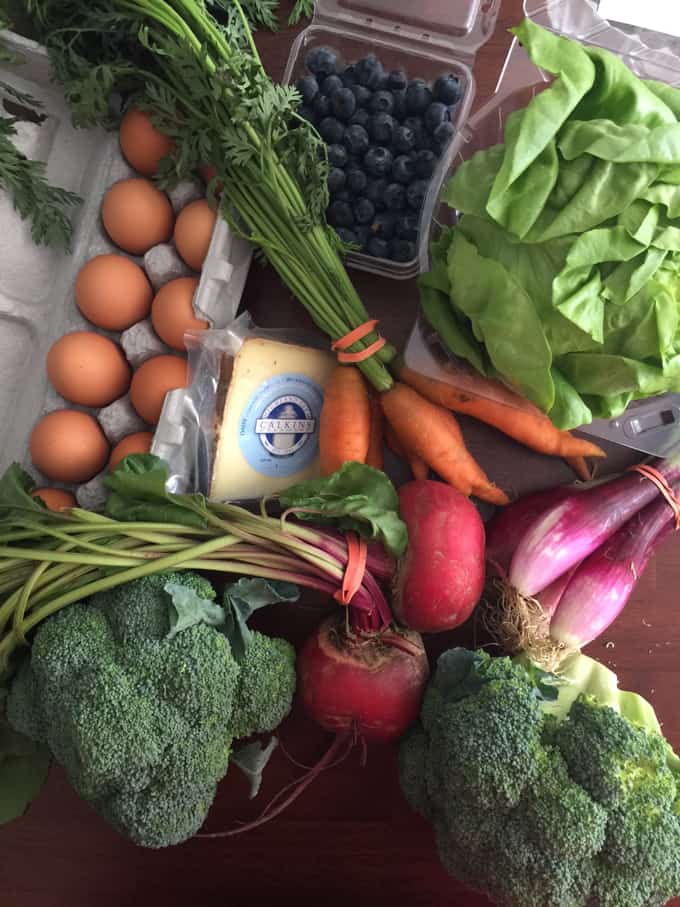 Einstein Health Care system starting participating this season.  I work part time at one of their hospitals, so I am able to participate as an employee of the hospital and pick up my share during my work day. Our pick up is biweekly. Those of us who participate pick up our fruit and veggies from the HR office.  I retrieve my pick up first thing in the morning, so I don't forget.  The Common Market also offers shares of poultry, cheese, yogurt, and bread.  In addition to the fruit/vegetable share, I also receive the cheese share.
[Tweet "5 Reasons to join a summer CSA. #nourishedsimply"]
We have had two pickups so far and I have received different items in each pick-up.  I have been having a great time experimenting with new vegetables (or at least new to me).  This CSA is also giving me a lot of blog post ideas too.
5 Reasons to Join a Summer CSA
Healthy eating: you are increasing the variety and frequency of plants you consume.
Support your local economy: you are eating locally grown food and leaving money in your own community.
Preserving open space: by supporting farmers you are helping to preserve farmland, which may otherwise be sold and destroyed.
Try new foods: every time I participate in a CSA I receive food that I may not have ever tasted or food I don't usually prepare.
Help the environment: by eating locally produced food you are reducing the time food takes to travel from the farm to your table.