Would you feel guilty for eating carrot cake for breakfast? Now you don't have too worry about that. These carrot muffins will remind you of carrot cake and are perfect for breakfast!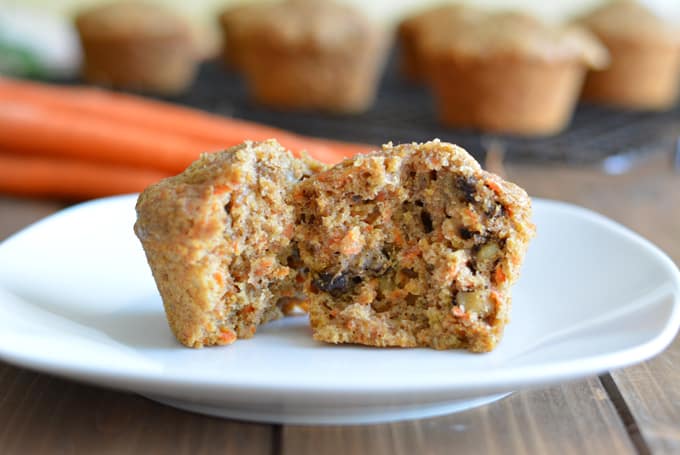 I stayed away from carrot cake until I was 36 years old.  Can you believe it?  I love cooked carrots, but am not a fan of raw carrots unless they are shredded in a salad.  The idea of eating a cake that had carrots shredded up inside just never appealed to me.
Our family went to Disney world two summers ago during my birthday week.  My son also celebrated his birthday there as well.  If you have ever been to Disney World you surely noticed people with buttons that said it was there birthday.  When you stay at a Disney resort, which we did, you get those pins when you check in.  Wearing your pin throughout your stay gets you a lot of birthday wishes from cast members and other guests, plus a cupcake at every meal.  Our last meal before heading home was the character breakfast at Chef Mickey's. We both were given a cupcake with a candle in it at breakfast. Can you believe they give you cupcakes at breakfast?
The gesture is so sweet, but we were sick of cupcakes quickly.  The first few days I would eat the cupcake, but then I started just taking one bite.  If the cupcake was really yummy I would eat it all, but if that one bite told me the cupcake was not that good I wouldn't waste the calories on something not so yummy.
My favorite cupcake was the carrot cake.  Since I have always shunned carrot cake I would never make or buy a whole cake just to try a taste.  In Disney world were there is an abundance of food and choices it was the perfect place to take just a taste of a carrot cake cupcake and see what I thought.  Of all the cupcakes we tried that week (and it was a lot) the carrot cupcake was the winner.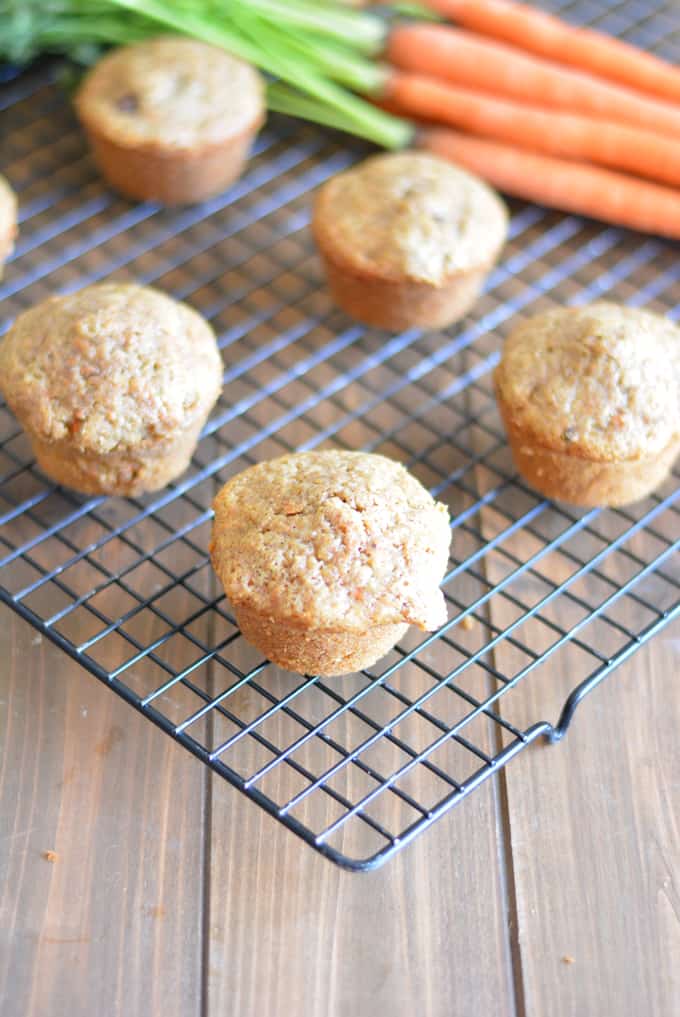 Since that trip I have make my own version of carrot cupcakes, which are just as yummy.  I can't eat cupcakes on a regular basis, so I made carrot muffins that tastes pretty close to carrot cake.  I am a big fan of muffins.  I eat breakfast every morning, but not a large breakfast.  Muffins are my number one choice, because I can grab a muffin and go.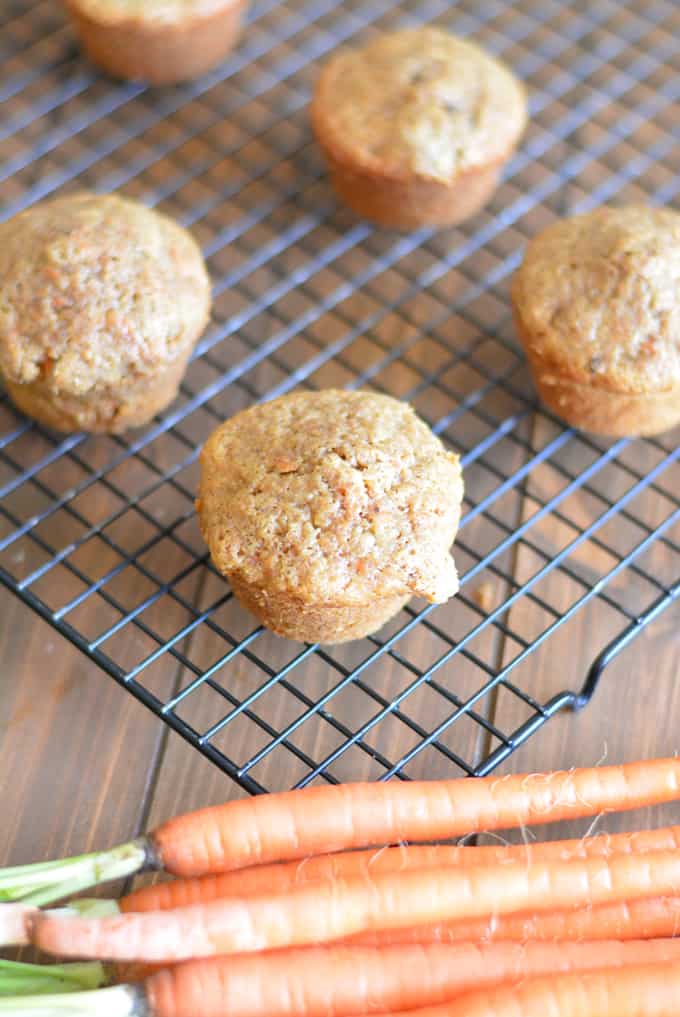 Muffins are more dense then cake, so this recipe uses whole wheat flour instead of cake flour. Muffins are also not as sweet as cake, so only uses some brown sugar.  As always I make muffins in batches of 12-24 and then freeze them in freezer bags, so they will last longer. When I am ready to eat one I just defrost the muffin in the microwave for about a minute.  You can also take a muffin out ahead of time and let it naturally defrost, but I never remember to do that.
Carrot Muffin
Ingredients
2

cups

whole wheat flour

1

teaspoon

cinnamon

1/4

teaspoon

nutmeg

1

teaspoon

baking powder

1/2

teaspoon

baking soda

1/8

teaspoon

salt

1/2

cup

butter

melted

1

cup

milk

2

eggs

beaten lightly

3/4

cups

brown sugar

2

cups

carrots

shredded
Instructions
Preheat oven to 350 degrees F.

Grease the wells of a 12 cup cupcake pan.

In a large bowl combine dry ingredients: flour, cinnamon, nutmeg, baking powder, baking soda, and salt.

In a medium bowl combine butter, brown sugar, eggs, and milk.

Add wet ingredients and carrots into dry ingredients, stir just until combined.

Pour muffin batter into the prepare cupcake pan filling each well about 2/3 full.

Bake for about 20 minutes or until a cake tester inserted into the middle of a muffin comes out clean.
What's your favorite muffin recipe?  Share with me in the comments below or through Facebook, Twitter, or Instagram.
You might be interested in these recipes: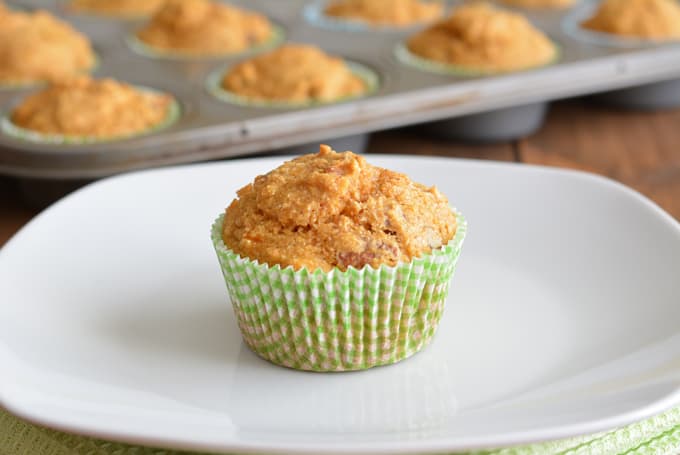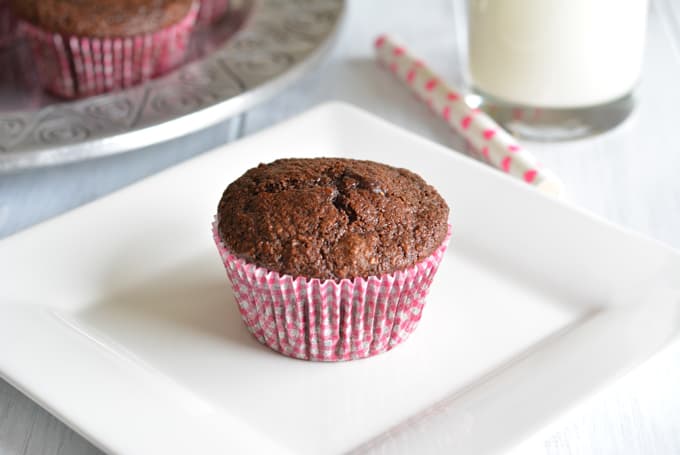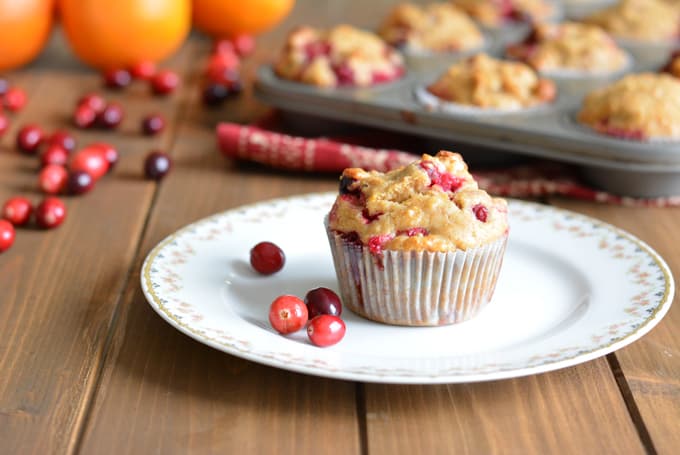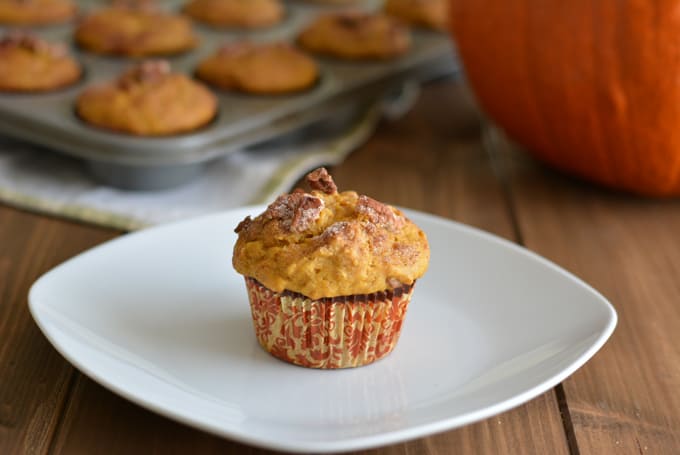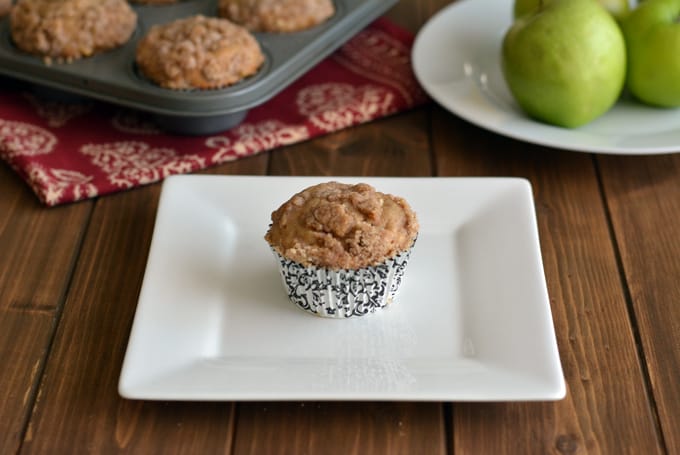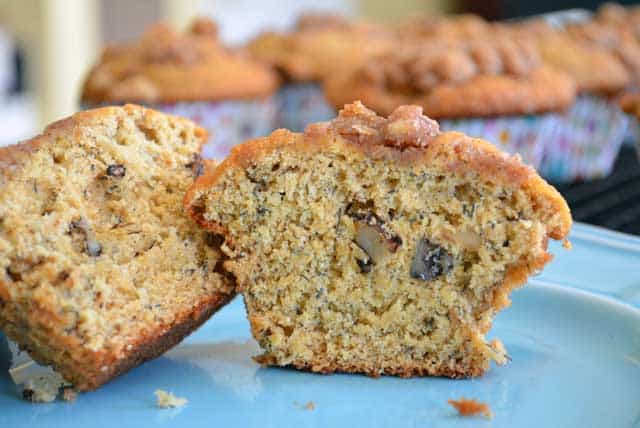 Oat Bran Banana Nut Muffin
Check out my muffin board on Pinterest for more delicious muffins recipes from around the web.