When I started my first blog, foodladyrd.com, I planned to highlight a particular food each month and educate my readers on the benefits of that food.  So many people have no idea what nutrients are in their food.  Why would they?  That's a dietitian/nutritionist's job to know that information!  I feel that the more you know about nutrition the better your food choices become.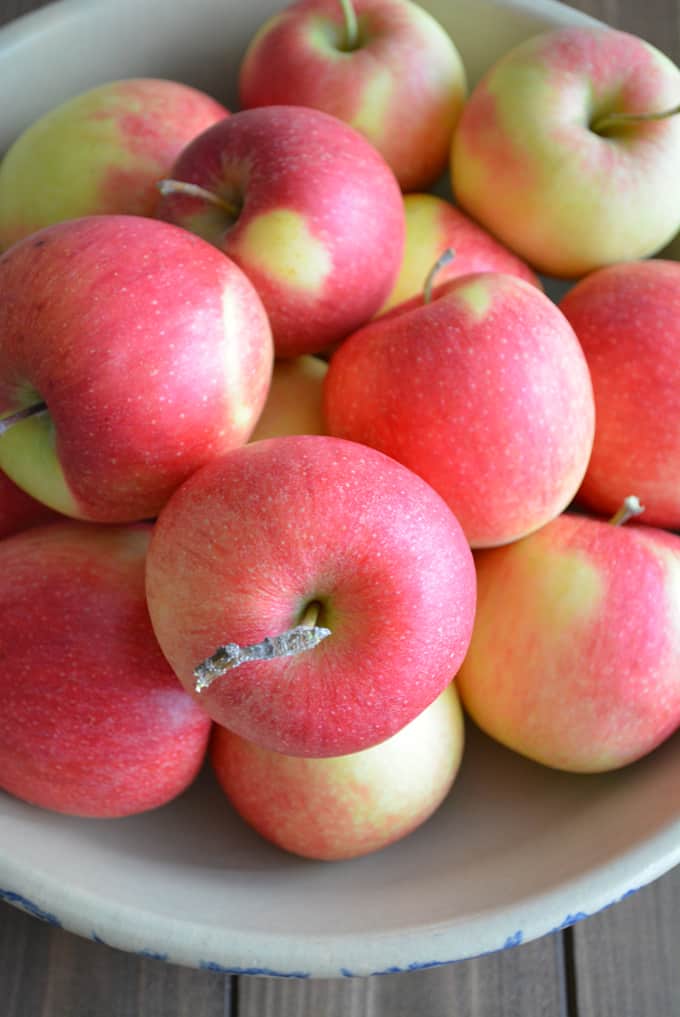 After a blog redesign I am finally ready to take on this project.  Beginning this month I will write about one food per month, explaining why it is so good for you, and share recipes each week using that food.  This month is all about apples.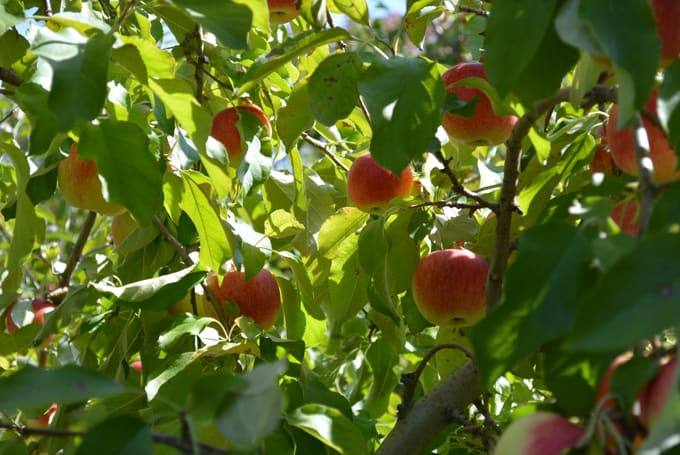 Apples are in season now.  Here is Pennsylvania you can go to a number of orchards and pick your own apples.  Last weekend our family visited a local orchard, Solebury Orchards, to pick apples and to take photographs.  I am currently enrolled in an online photography class and my assignment was to take photographs during a family outing.  It was only week one of the course, so be kind!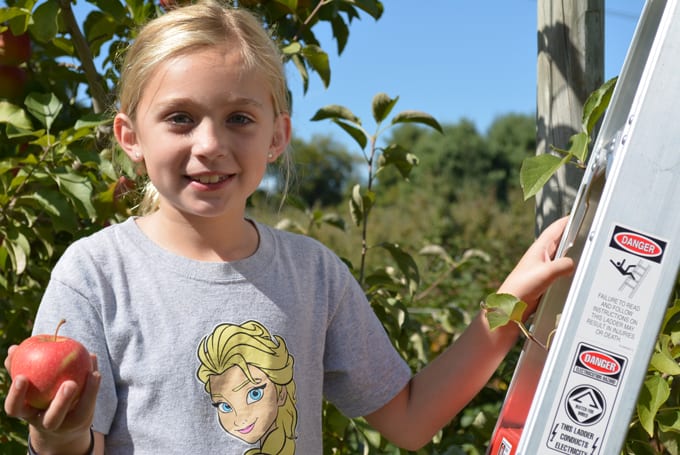 The kids loved being able to climb the ladders to pick the apple at the top of the tree.  We picked a lot of apples before they discovered the ladders, so we ended up with more apples then we planned on picking!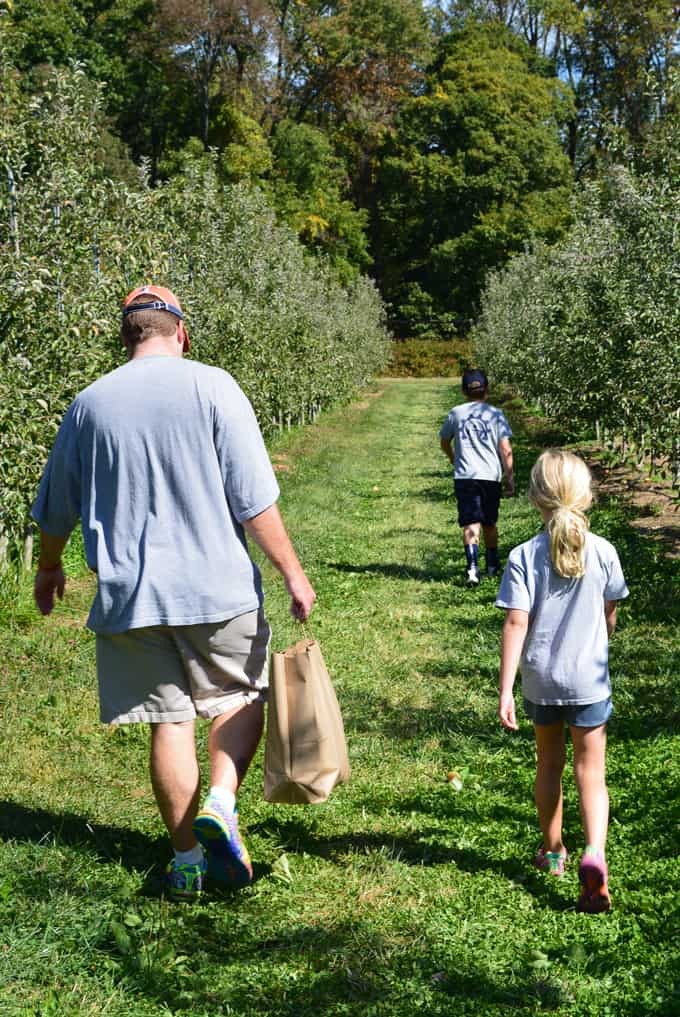 Apples are the fruit of (you guessed it!) an apple tree.  Apples ripen in last summer and autumn.  There are thousands of varieties of apples and they ripen at various times during apple season.
Why are apples so good for you?  An average apple contains:
52 kcal (that's pretty low calories)
13.8 gm Carbohydrates
10 gm Sugar
2.4 gm Fiber (great for the colon)
Zero Fat
Vitamin A, Thiamine, Riboflavin, Niacin, Pantothenic acid, Vitamin B6, Vitamin C, E, K, Calcium, Iron, Magnesium, Manganese, Phosphorous, and Potassium
85 gm Water
3.3 micrograms of Fluoride
Apples also contain phytochemicals.  Phytochemicals have no nutritional value, but have shown some evidence of disease prevention.  Apples contain quercetin, epicatechin, and procyanidin.  Some of these phytochemicals possibly have anti-cancer properties.  Many of the phytochemicals are primarily in the skin. So, eating the apple with the skin, may indeed help keep the doctor away!
The orchard we visited also has a small store that features a lot of apple goods. You could find apple chips, apple juice, apple sauce, apple cider, apple cider donuts, and the kids favorite: apple cider ice.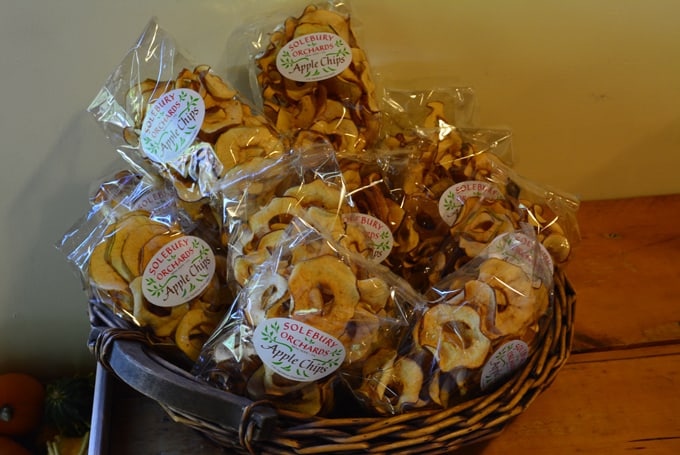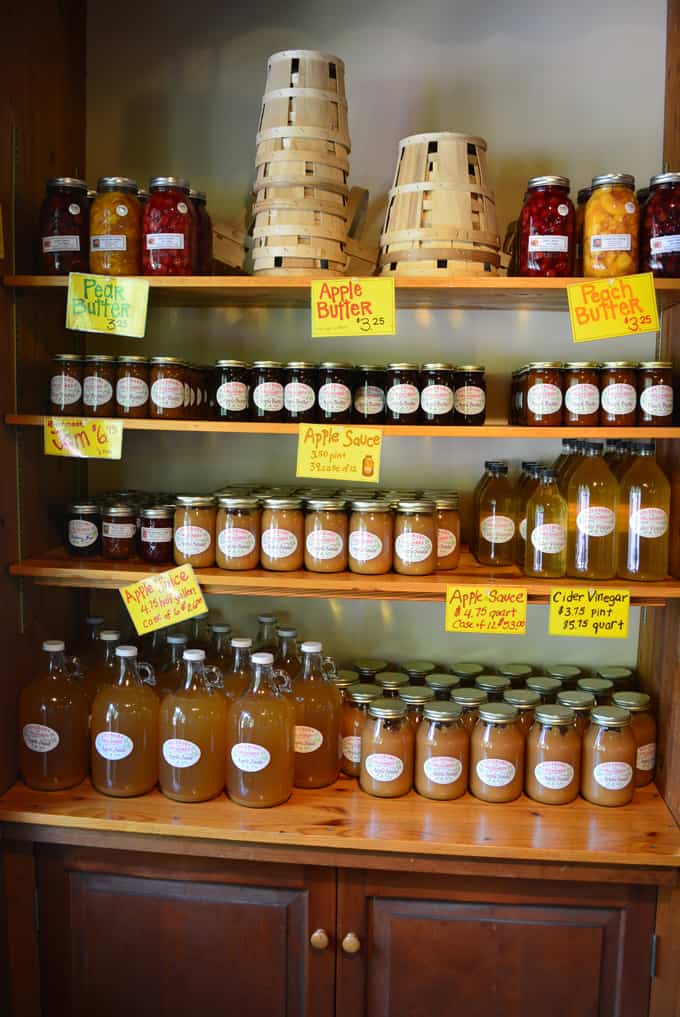 Solebury Orchard also had a great supply of pears and plums.  We can't wait to go back for Pink Lady apples that ripen at the end of this month.  The orchard also has pick your own blackberries, blueberries, cherries, and cherry tomatoes throughout the summer season.