For a few months a ran a Monday Meal Plan series.  I am switching up a bit and changing the series to Weekly Health Inspired Meal Ideas. I do plan meals, but often schedules change and plans have to change.  I also do not have the time to cook multiple new meals each week.  Our family eats at home, but we rely on leftovers and quick meals especially during the week.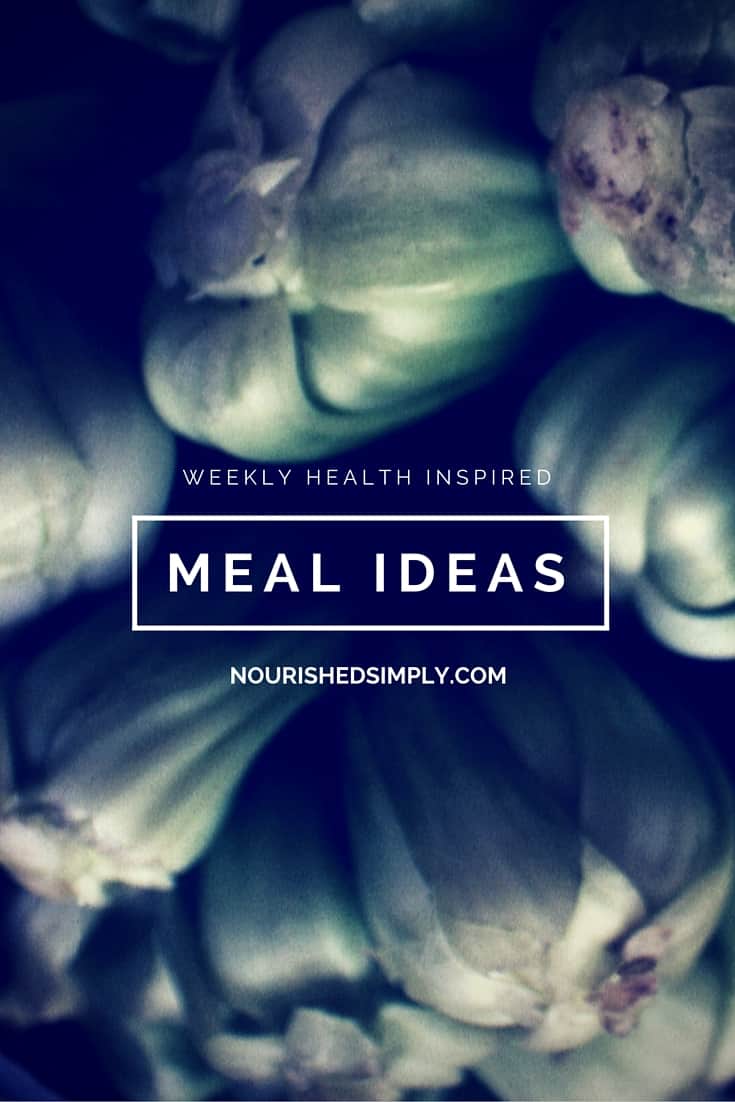 The Monday Meal Plan series often contained what I had planned to eat or variations of what we did eat.  I feel that the posts were not completely honest if our plans changed.  This new series will highlight healthy recipes found throughout the web.  Each week I will have  a different theme, such as low carb, gluten free, grilling, pastas, etc.
If you have certain recipes that you would like me to highlight please comment below or send me a message through the contact page.
Today is the first day of school for my kiddos.  They are not happy about summer being over, but I am happy to get back to our routine.  Our routine though includes of course homework after school and night time activities like dance for my daughter and lacrosse or basketball practice for my son.  Most parents I know have the same type of schedules.
After school activities are important for kids to be involved in, but they do make eating dinner as a family sometimes difficult.  We certainly have issues, because practice and dance tend to be right at dinner time (between 5-7pm).  My hubby does not get home from work until 6:30pm, so he is not usually able to help with dinner or the kids "taxi" service.  Dinner for us on those nights can be rushed.  If I worked at the hospital during the day there is even less time for me to make dinner!
Many parents fall into the same issue.  I know many families you will just go out to eat or bring food in.  I have even seen families eating pizza or other fast food at the baseball field.  Are these types of meals the best choices? Of course not, but sometimes (even for us) they are the easiest choices.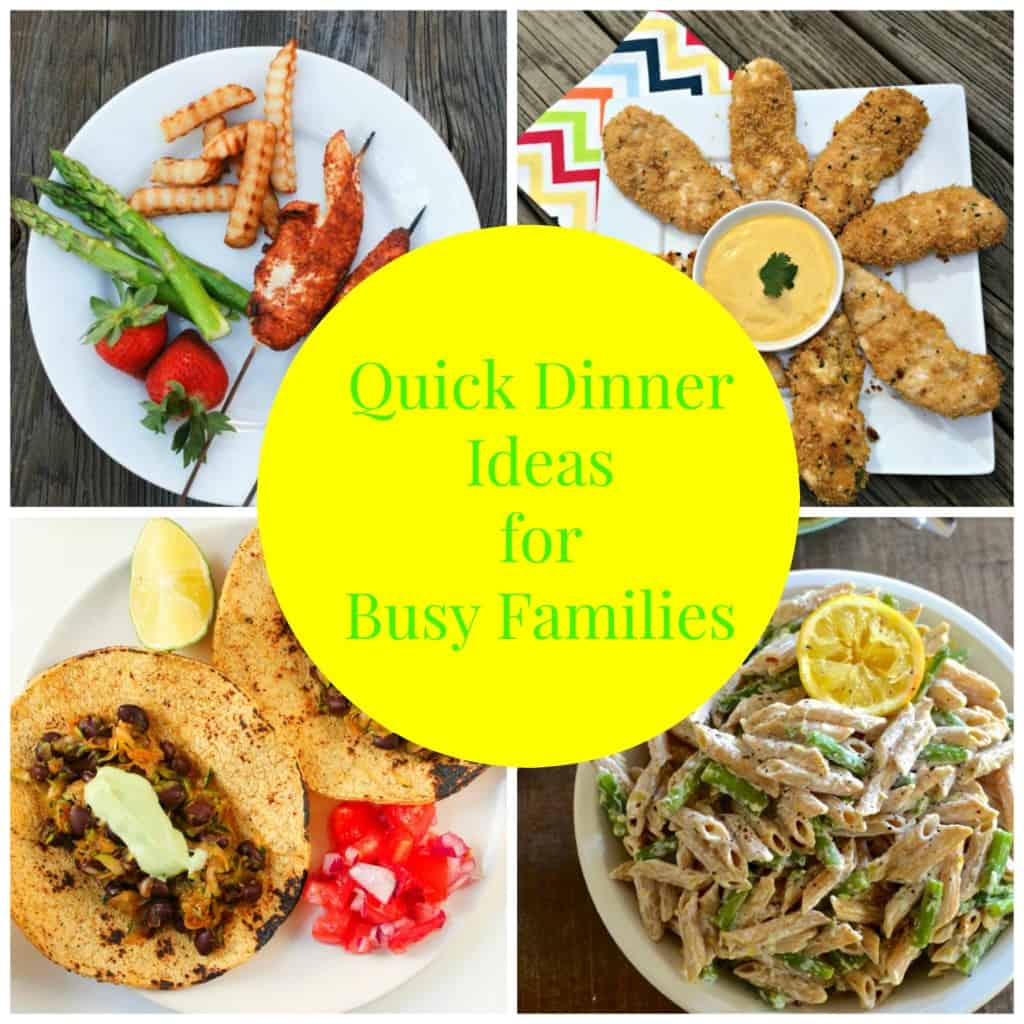 For this weeks post I asked some of my fellow dietitians to share there favorite quick family friendly recipe with us.
My kids love chicken tenders/nuggets.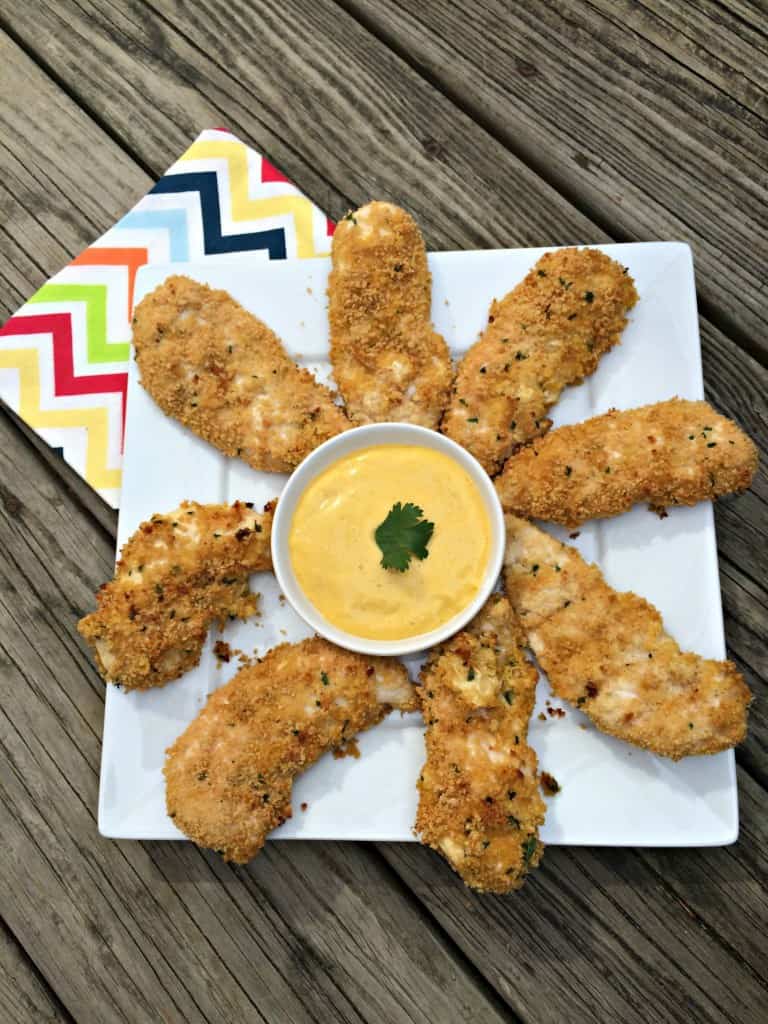 Baked Honey Mustard Chicken Tenders – Chocolate Slopes
Gluten Free Chicken Nuggets – Abby's Kitchen
Grilled Chicken Strips – Caroline Kaufman
Meals that you can make ahead of time are always a great idea!
Gluten Free Southwest Meatloaf Muffins – Abby's Kitchen
Turkey Chili Crock Pot Style – Jill Castle
A quick meals that can be made in less than 30 minutes are great too!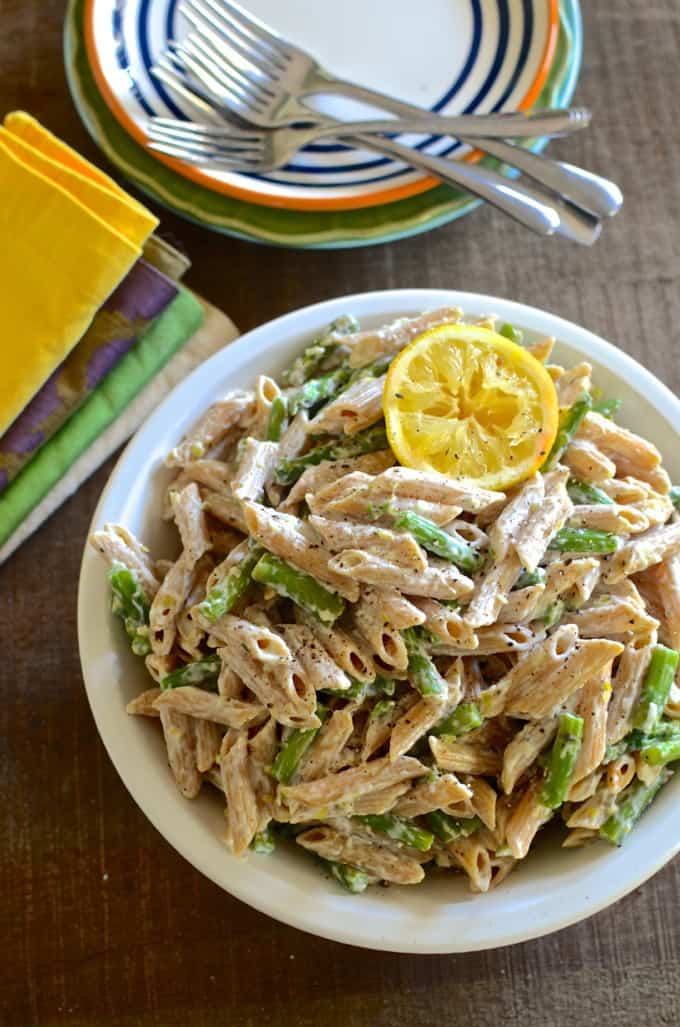 Asparagus and Leek Lemon Pasta – My Bottomless Boyfriend
Skillet Ground Turkey Curry with Garbanzo Beans and Dates – In Wealth and Health
20 Minute Summer Enchilada Skillet – Hungry Hobby
Seared Scallops with Corn and Tomato Salad – Nourish Breathe Thrive
4-Ingredient Shrimp and Pesto Pasta – Holley Grainger
Black Bean Burrito Pizza – My Bottomless Boyfriend
Quick and East Weeknight Nourish Bowls – MJ and Hungryman
We can't forget about taco night!  My kids love tacos.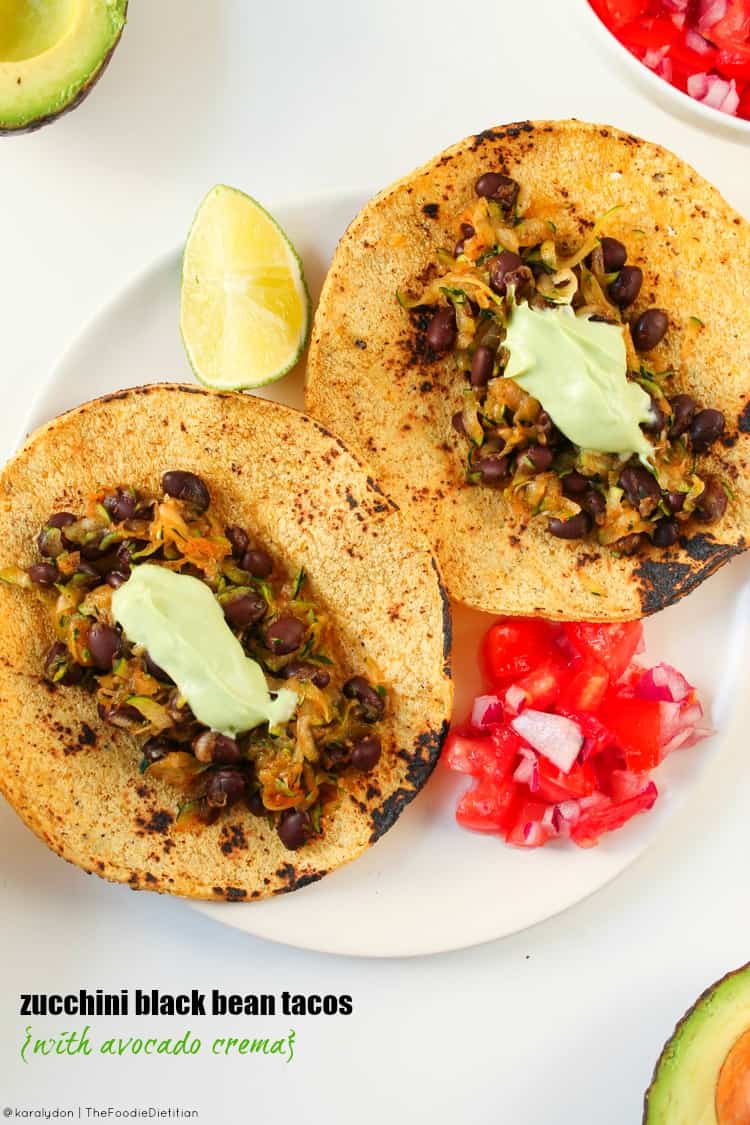 Zucchini Black Bean Tacos with Avocado Crema – Kara Lydon
Have-It-Your Way Tacos – Meal Makeover Moms
Portable meals are always a great idea when you may be too rushed to actually eat after you cooked.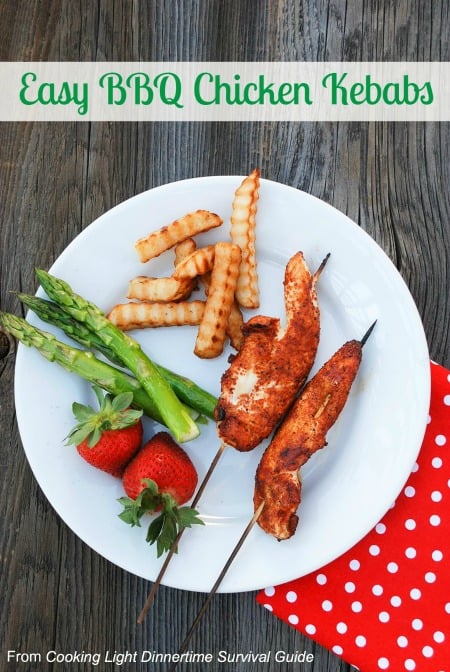 Veggie & Bean Quinoa Bites – Nutritioulicious
Easy BBQ Chicken Kebabs – Real Mom Nutrition
Sometimes we just want Chinese take-out.
How to Eat Well in a Chinese Restaurant – The Trim Traveler
Here some other quick meals ideas to look through as well!
Turn 5 Main Ingredients into 25 Meals – Empowered Eating
10 Family Friendly Meal Ideas – Food, Pleasure, & Health
How do you manage meal time with homework and kids activities?