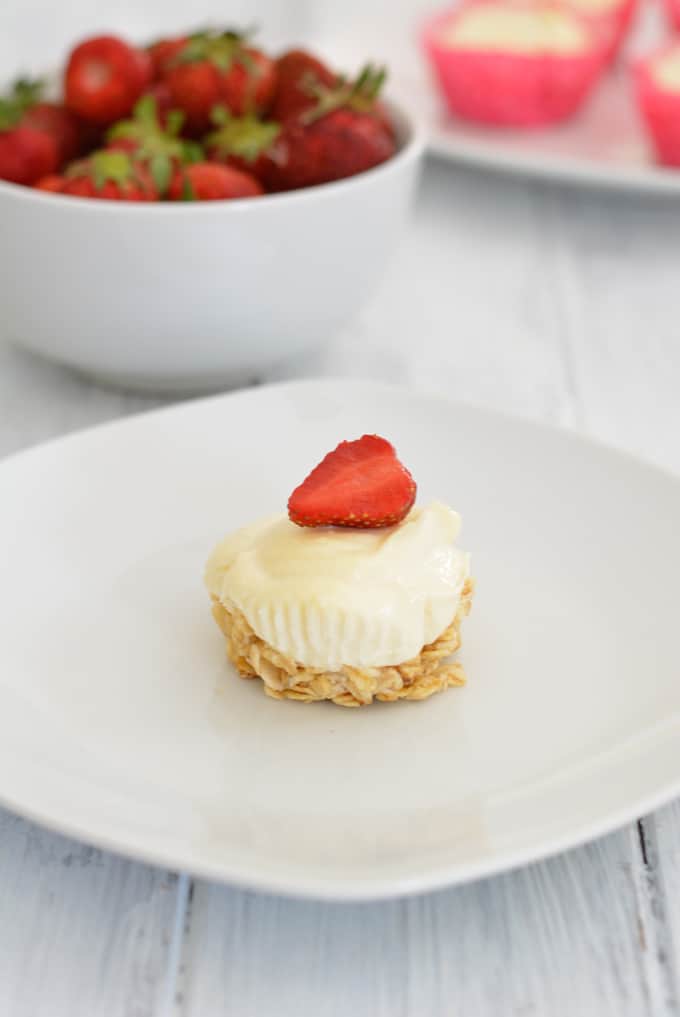 I was recently introduced to Davidson's Safest Choice Eggs. Safest Choice eggs are pasteurized in warm water to eliminate the risk of Salmonella bacteria and viruses, such as the Avian Flu.  Take a look at Davidson's video to find out more about their eggs.
I received coupons for free samples of Davidson's Safest Choice Eggs mentioned in this post. By posting this recipe I am entering a recipe contest and am eligible to win prizes associated with the contest. I was not compensated for my time.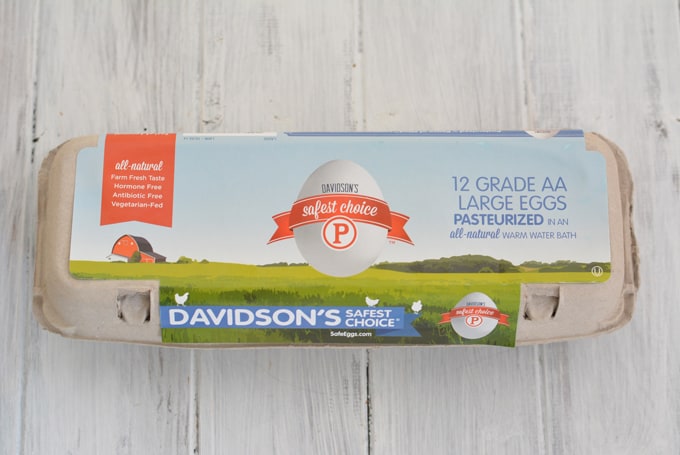 Locally in Pennsylvania, Davidson's Safest Eggs are only available at Shoprite Grocery Stores.  I really think that this would be a product that many stores should carry!  I have always been afraid to consume uncooked eggs.  When I was a kid I of course, had no worries and would eat raw cookie dough or brownie batter leftover in the mixing bowl. Once I started studying nutrition and learn about foodborne illness I stopped eating raw cookie and brownie batter. I would never let my kids eat it when they were very young.
In recent years I have let my kids eat some of the left over chocolate chip cookie dough, but always have the small fear of illness.  Knock on wood no one has ever became sick after eating raw cookie dough, but now with Safest Eggs I don't have to worry.  I love cheesecake, but traditional recipes take too long to make. I love mini desserts, so no bake cheesecake bits seemed like the perfect way to use Safest Eggs.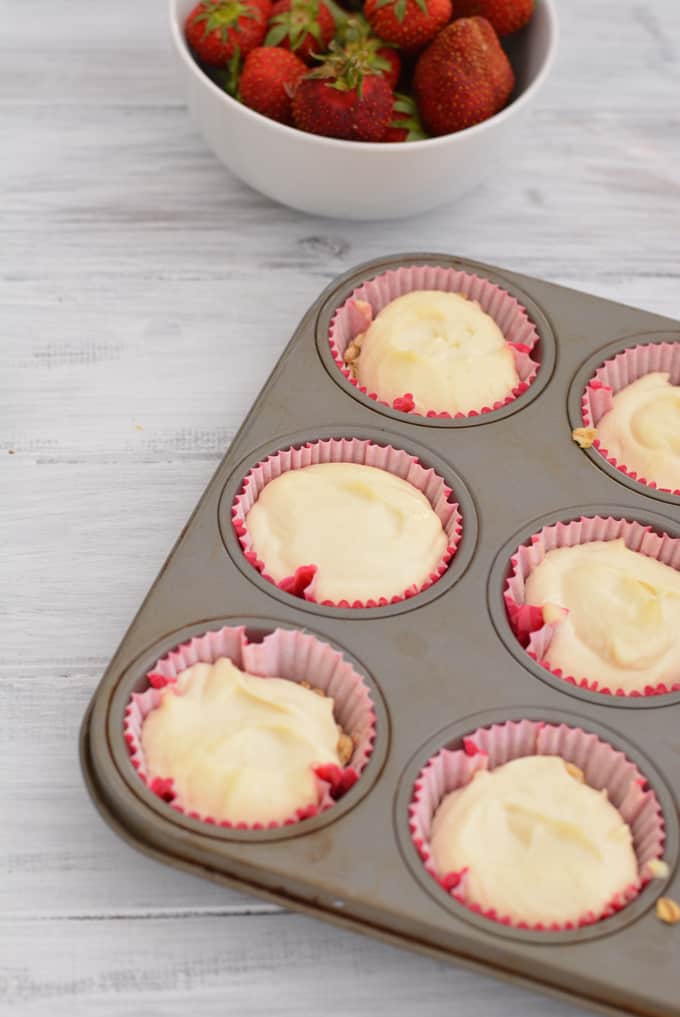 Eggs act a binder.  I did not use any flour in this recipe, so needed something to give the cheesecake bites more structure.  Traditional cheesecake is baked, generally for about an hour.  This is a no bake recipe.  No Bake Cheesecake recipes do not contain raw eggs for fear of bacteria.  When using Safest Choice Eggs there is no need for baking and no fear of bacteria. This allows you to enjoy your dessert sooner!  You also have the benefit of the protein provided by the eggs that otherwise would have been eliminated.
To decrease the sugar content in these no bake cheesecake bites and make the recipe safer for my bariatric surgery patients I replace some of the sugar with Stevia.  You can use liquid Stevia, however I prefer Stevia in the Raw.
No Bake Cheesecake Bites
Ingredients
8

ounces

Ricotta Cheese

8

ounces

Low Fat Cream Cheese

softened to room temperature

1

whole egg

1

egg white

1

teaspoon

vanilla

1/4

cup

Stevia in the Raw

1/4

cup

sugar

1 1/2

cups

oats

4

tablespoons

unsalted butter

3

tablespoons

honey
Instructions
Place ricotta cheese in a cheese cloth and drain for about 3 hours until liquid drains.

Crust: In a separate bowl, mix together oats, butter, and honey.

Divide crust mixture evenly among 12 cupcake cups.

Press crust mixture into the bottom of each cup.

Place cups into the refrigerator until cheesecake mixture is ready.

Cheesecake: In a bowl combine drained ricotta cheese with cream cheese, egg, egg white, vanilla, stevia and sugar.

Blend until smooth.

Divide cheesecake mixture among the cupcake cups.

Place in the refrigerator for 2-3 hours or until set.

Store in the refrigerator in an air tight container for 2-3 days. Freeze for longer storage.
Nutrition Facts
No Bake Cheesecake Bites
Amount Per Serving (1 g)
Calories 155
Calories from Fat 59
% Daily Value*
Fat 6.6g10%
Cholesterol 31mg10%
Carbohydrates 17.5g6%
Protein 7g14%
* Percent Daily Values are based on a 2000 calorie diet.