This year I am making  a conscious effort to eat more vegetables. "Meatballs" made out of eggplant is a great meatless alternative to traditional meatballs. This is a from scratch recipe that uses Bertolli's Riserva sauce to quicken prep time.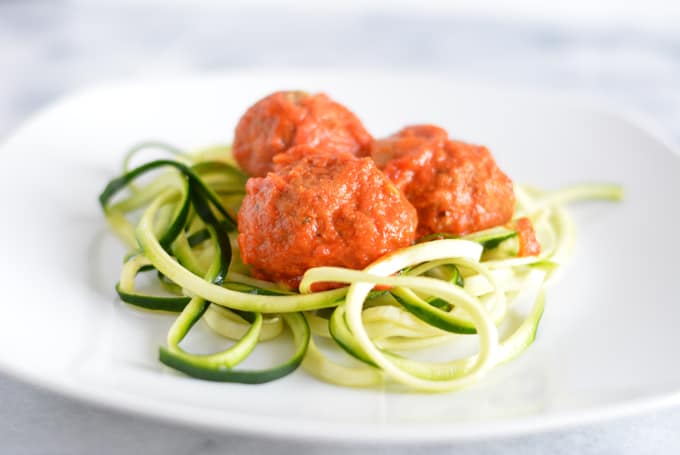 Despite the fact that I am a dietitian I too struggle sometimes to make sure I eat enough fruit and vegetables.  This year I am really making an effort to add more veggies into my lunch and dinner meals.  I have been eating a lot of zucchini noodles and adding salads as side dishes.
I am not a vegetarian, but I do enjoy meatless meals.  I can't say that I can get my family to enjoy vegetarian meals as much as I do, but these eggplant artichoke "meatless" balls have such a great texture it's really hard to tell that they are meatless!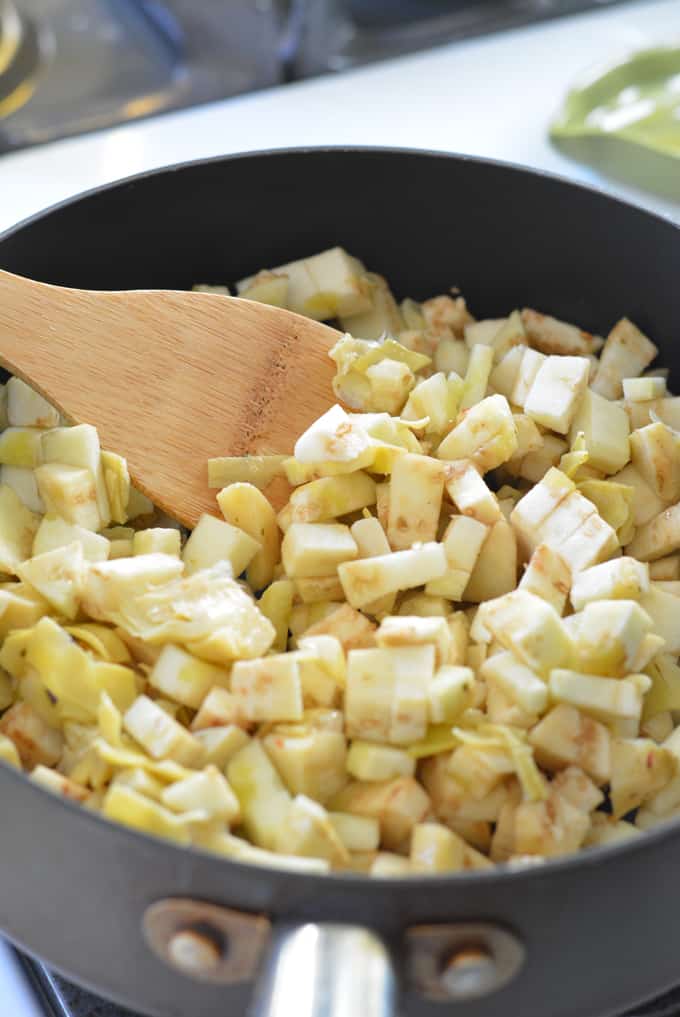 The eggplant needs to be cooked and softened, so you can incorporate them into balls.  I chose to remove the eggplant skin. You could leave the skin out, but I think that the skin can get a bit too tough. I didn't want this to interfere with the texture that I was trying to create.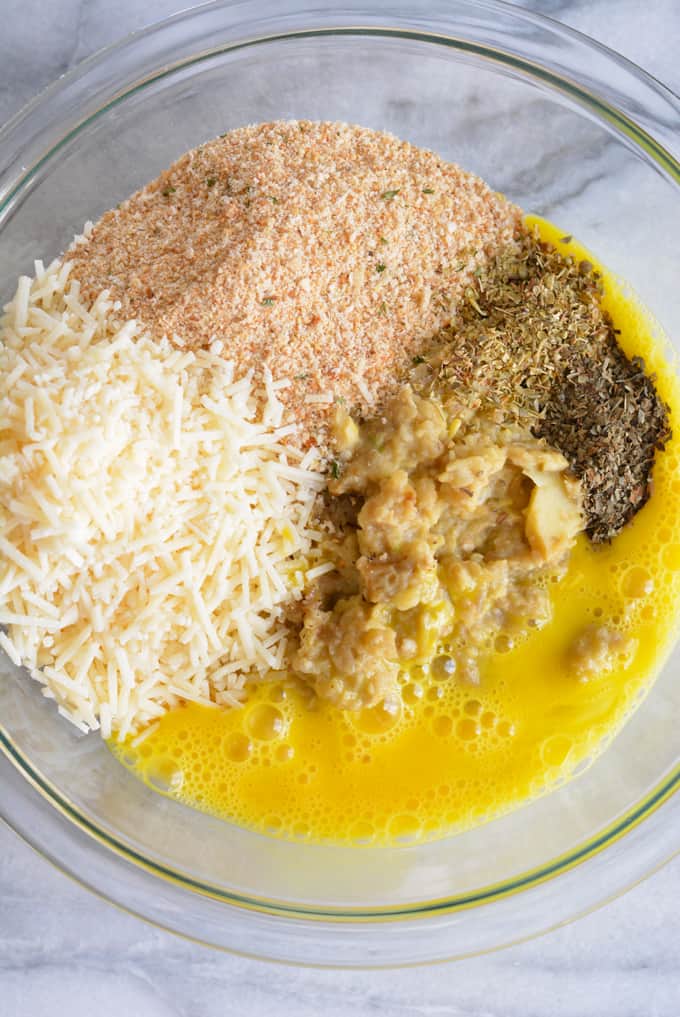 The balls are mixed with the same ingredient you would use with meatballs to give them a similar taste and texture.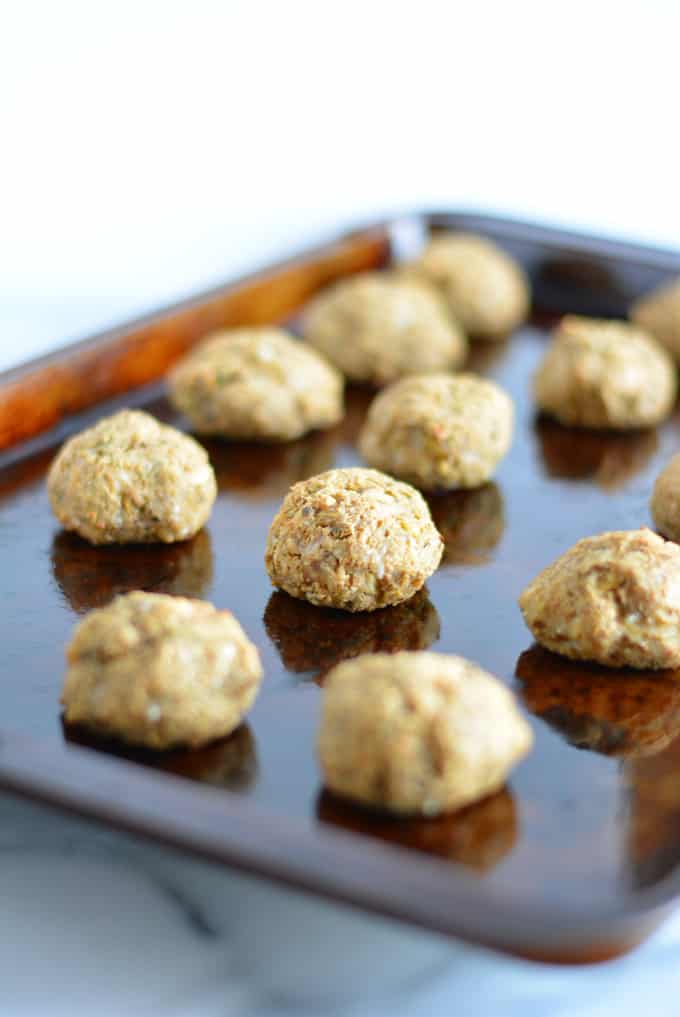 You can get about 20 eggplant balls from this recipe.  Three eggplant balls are really filling, so you can get about 7-8 servings from this recipe.  For a family of four you will easily get two meals out of this dish.  I love recipes that give you extra servings to use as leftovers.  With hectic schedules cooking needs to be easy.  It helps when leftovers allow you to have dinner on the table quicker.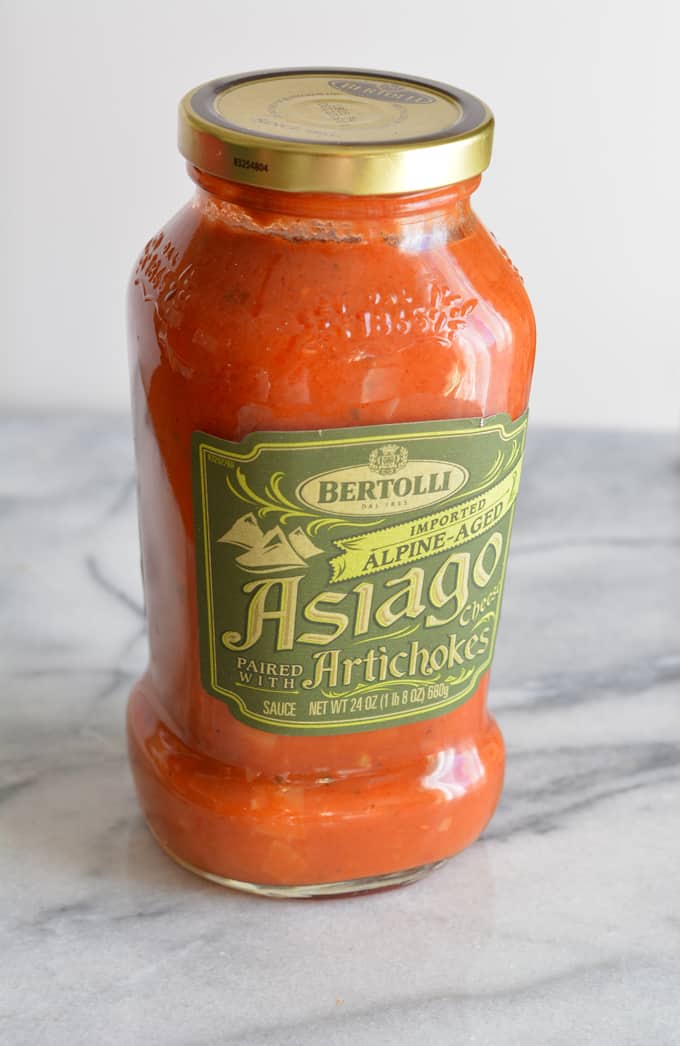 So why do I use ready made sauce? Sure I could make this entire meal from scratch, but I would be in the kitchen forever!  During the week I don't have time.  Dinner needs to be quick.  I also have a confession.  I have attempted to make my own tomato sauce, but I prefer already made sauces usually!
Bertolli's Riserva sauces come in really interesting and unusual combinations of flavors that you don't see often. There was no question that I would use Bertolli's Asiago Cheese & Artichoke sauce with theses eggplant artichoke balls.  It's my favorite sauce in the Riserva line with its cheesy taste and texture!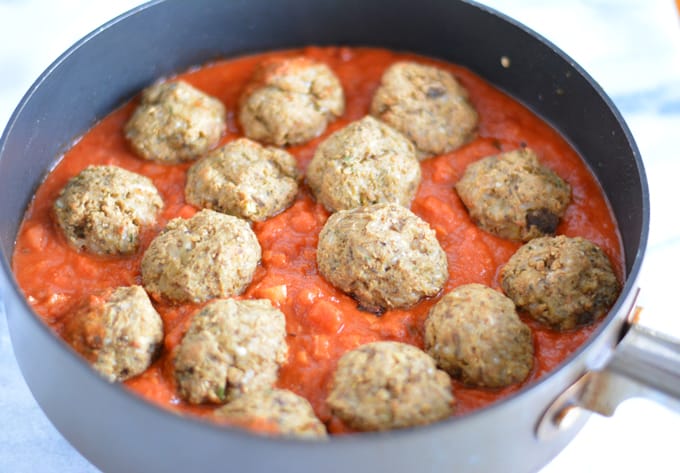 Definitely give Bertollis Riserva a try.  Check out the Bertolli website for information on their products, recipes, meal prep tips and more.  You can also find a coupon for $1.50 off to give their products a try.
You can also stay update to date by following Bertolli on Facebook and Tumblr.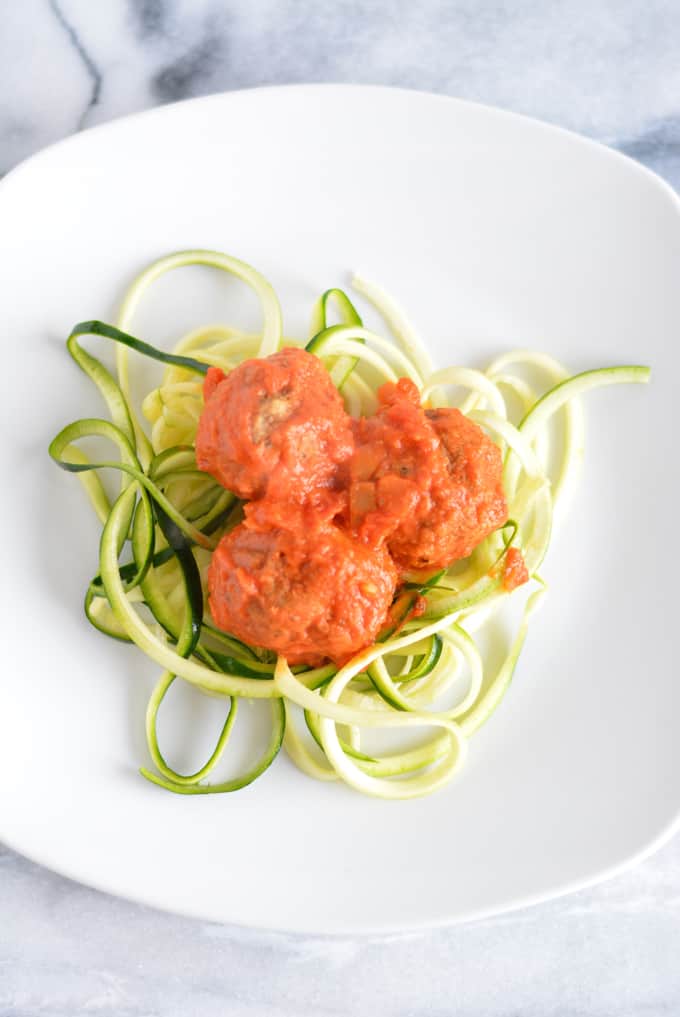 Don't forget you can keep up to date with Nourished Simply on Facebook, Twitter, Pinterest, and Instagram!
Eggplant Artichoke Meatless Balls
Ingredients
1

medium eggplant

skin removed and cut into 1 inch cubes.

1/2

cup

marinated artichoke quarters

diced

2

clove

garlic

minced

2

teaspoons

olive oil

1/2

cup

vegetable broth

1/2

cup

bread crumbs

Italian seasoned

1

egg

beaten

1/2

cup

Parmigiano Regianno Cheese

1/2

teaspoon

dried oregano

1/2

teaspoon

dried basil

Dash of sea salt

Dash of black pepper

1

jar Bertolli Riserva Asiago Cheese & Artichokes sauce
Instructions
Preheat oven to 350 degrees F.

Heat olive oil over medium heat in a large saute pan.

Add garlic and cook for 1-2 minutes.

Add eggplant and artichokes to saute pan.

Pour vegetable broth into pan, cook ingredients until eggplant is soft (about 15 minutes)

When eggplant is tender remove from saute pan and place into a medium bowl.

Add to eggplant bread crumbs, egg, cheese, oregano, basil, salt, and pepper.

Combine ingredients well.

Using 1-2 tablespoons of eggplant mixture form balls (about 20).

Coat a baking pan with olive oil spray.

Place eggplant artichoke balls onto the baking pan.

Place balls into oven and brown for 20 minutes.

After eggplant artichoke balls are browned remove them from the oven and place into a large saute pan.

Pour Asiago cheese & artichoke sauce over eggplant artichoke balls.

Heat over medium heat for about 5-10 minutes or until heated through.

Serve on pasta or zoodles.
Nutrition Facts
Eggplant Artichoke Meatless Balls
Amount Per Serving (3 balls)
Calories 127
Calories from Fat 50
% Daily Value*
Fat 5.5g8%
Cholesterol 30.5mg10%
Sodium 575mg25%
Carbohydrates 30.5g10%
Protein 5.7g11%
* Percent Daily Values are based on a 2000 calorie diet.