I have been blogging on and off for a few years now.  I am continually learning and testing out new resources.  I am not a blogging expert at all but have found a number of plugins, courses, and resources that have helped me along the way.  I'm sharing my favorite blogging resources for the new blogger. (This post contains affiliate links)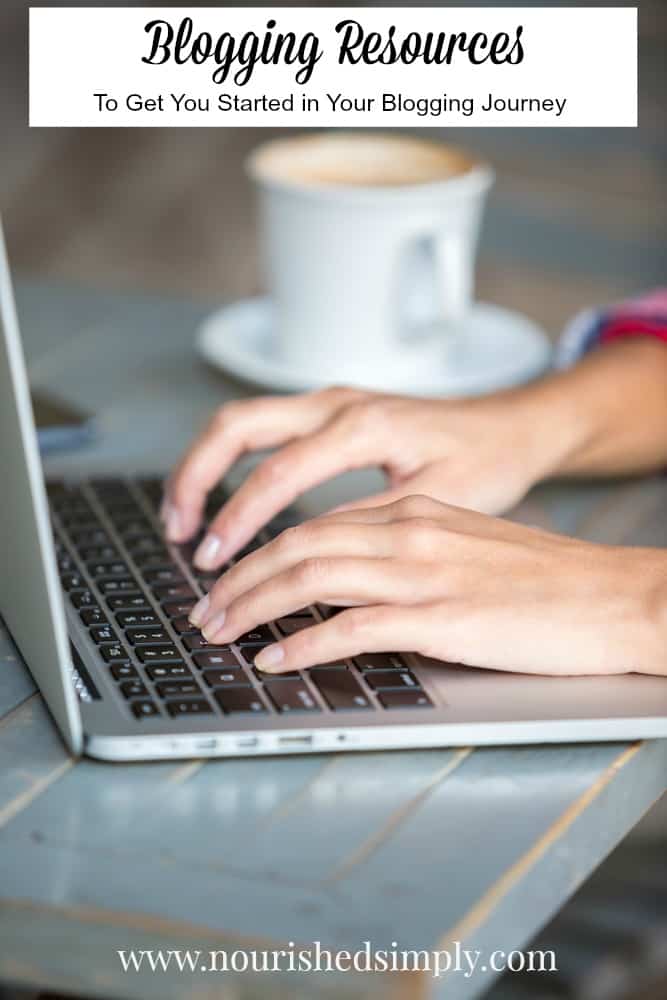 Blogging Resources for the New Blogger
Domain Set-up
The first thing you need is a domain name.  You can purchase a domain name from a number of places.  I purchased my domains (yes, I own more than one) with GoDaddy.  You can also purchase domain names at any hosting company.
Hosting
One you purchase your domain name you need someone to host it.  This is where the site will sit on the internet. I started out using GoDaddy has my host.  I never had any issues with GoDaddy but decided to switch to Siteground based on rave reviews from other bloggers.  Many bloggers also recommend Blue Host. I have never used them, but hear a lot of complaints in different blogging groups.
I held off on switching hosting companies for a while because I was afraid I would mess up my site.  Siteground was extremely helpful and I had no issues with my site migration.
Themes
Once you have a domain name and a web host you need to set up your website.  A theme is basically the shell or decoration of your site.  I started out using themes that allowed little customization.  I then moved to using Thesis, which required too much technical knowledge that I didn't have.  Finally, I found the popular Foodie Pro Theme by Shay Bocks.  The Foodie Pro Theme runs on the Genesis Framework, so you need to purchase both the framework and theme in order to use Foodie or any of Shay's other themes.  I currently run the Foodie Pro Theme on my other site Bariatric Bits.  I use the Brunch Pro Theme on this site.
The Genesis Framework also has lots of other themes to choose from based on your needs.
Genesis is a product of the developer at StudioPress.  In addition to the Genesis Framework, you can find themes and plugins to use on your site.
Themes often have limited fonts and colors.  StudioPress has a plugin called  Design Palette that you can use to make additional customizations to your site including font type, size, and color.
Shay Bocks Themes come with Design Palette.
Courses
I am a course junky.  I have taken so many blogging courses over the past few years. One year I spent more money on courses then I made blogging!  I have tried to cut down on course enrollment, but I get too excited about the latest and greatest course out at the time!
Food Blogger Pro is the creation by the bloggers behind the highly successful Pinch of Yum blog.  Lindsey and Bjork walk you step by step through the process of starting a blog.  Their instructions and videos are clear and easy to follow.  Food Blogger Pro is a membership site, so you subscribe for as long as you want and can cancel anytime. The member's forum is helpful as well.  I was a member for about a year and did learn a lot.  I highly recommend Food Blogger Pro for the newer blogger.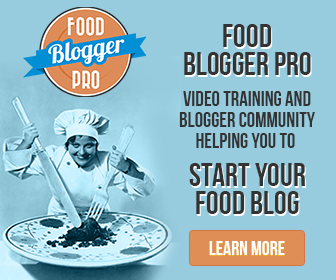 Media Kit Smash has 3 different courses available.  I started out with Pinning Perfect, which helped me grow my Pinterest following and reach.  I loved the course so much I bought Content Brew and Media Kit Smash.
Content Brew will help you create continuous content.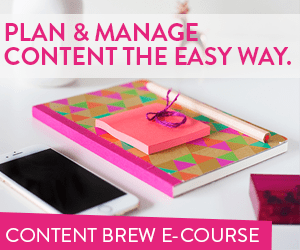 Pinning Perfect is a great course to help you with your Pinterest strategy.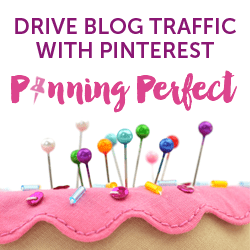 Media Kit Smash will teach you how to create a media kit to share with potential partners.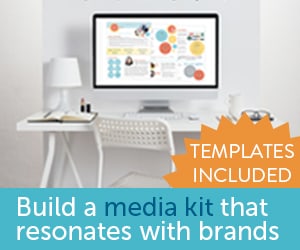 Tasty Food Photography
If you are a food blogger one the most important skills you need is the ability to take awesome food photos. Lindsey from Pinch of Yum created an excellent ebook that takes you through the steps of creating beautiful food photos.
Blogging Tools
There are several tools that I use to help with post creation and social media.
Nutrifox was created by none other than Bjork and Lindsey from Pinch of Yum.  If you want your recipes to include nutrition information Nutrifox is for you.  All you need to do is list the ingredients with measurements in Nutrifox and the nutrient content is calculated.  You can insert the Nutrition Facts label created by the Nutrition Label Generator in Nutrifox or just use the nutrients info within your post or recipe. The changes in Google this year place higher credit on recipe posts that contain nutrient information.

If you are a food blogger you need a place to post your recipe with your post.  You can, of course, put the recipe in the body of your post, but readers want the ability to print just the recipe.  For this reason, you need a recipe card plugin. I have used several, but my favorite is the new Cookbook Plugin.  The plugin now has a converted to converts all of your Easy Recipes or Zip List Recipes over to Cookbook.
I dragged my feet for a while before I started using Coschedule. Coschedule is a plugin content calendar that not only helps you plan your posts, but also schedules them on your site and on Facebook, Twitter, and Pinterest.  Coschedule really helps me stay organized and saves me time.  Last summer I went to Hawaii for 2 weeks and was able to schedule all my posts and social media before I left and didn't have to think about my blog while I was away.


Most of my traffic comes from Pinterest.  I don't have time to play around in Pinterest daily, so Tailwind has been a lifesaver.  You can schedule Pins ahead of time within Tailwind and they post at the times you choose. Another benefit to Tailwind is the analytics. Tailwind can tell you what pins are doing well and what group boards are performing well or not so well.
Photography
Classes
If you need further lessons on photography there are some great class online. Explore Craftsy Photography Classes.
Photo Editing
PicMonkey is an easy to use photo editing site.  I used the free version for awhile to edit photos and create Pinterest pins. I actually prefer PicMonkey over Canva. I upgraded to the paid version last year and I have not regretted it.  The paid version has more options in available fonts.
Camera
The most common question that food bloggers get is "what camera do you use"?  When I decided to get serious about food blogging I asked for a new camera for Christmas.  I did shop around and ask different photographers their opinion.  Since I was a beginning photographer I chose not to purchase a camera for an advanced photographer but didn't get a basic camera either.  I went with the Nikon DSLR 4500, which is perfect for an intermediate photographer.  I started with the bundle that included 2 lenses, camera card, and bag.  After about a year I added 2 prime lenses to my collections: a 35 mm for everyday photography and a 50 mm lens that I use solely for food photography.
I'm sure I will be adding to this list at some point. What blog resources are your favorite?